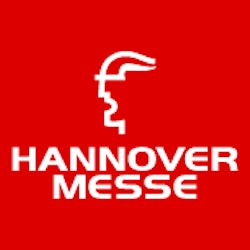 Messegelande, D-30521
Hannover
DE
**NOTE: Organizers have postponed the show until April 2021.**
Hannover Messe is a five-day event dedicated to showcasing the latest developments related to industrial technology. Companies from all over the world meet at Hannover Messe to not only display their latest products and concepts but also network and share information with others within the industry.
Composed of five tradefairs each with an individual focus, Hannover Messe offers a wide array of technologies for attendees to see.
The 2021 tradefairs will include:
Integrated Automation, Motion & Drives 
Energy 
Digital Factory
Industrial Supply
Research & Technology
ComVac
Originally scheduled to take place in 2020, organizers of the show have chosen to postpone the event until April 2021. In the meantime, several manufacturers are presenting the new technologies they would have premiered at the 2020 show on the Hannover Messe website. You can also follow the social media hashtag #HM20 to see these technology premieres directly from the companies themselves.