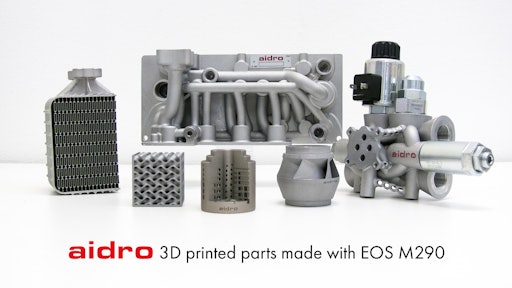 Aidro
Do the following apply to your organization's manufacturing capabilities?
Your value chain is agile and cash-flow optimized. You're conditioned to self-disrupt.
Skilled talent is attracted to you, and your people are knowledgeable about all different types of manufacturing processes.
You've reduced your time-to-market and increased your machine utilization while developing new product innovations.
You have a robust digital inventory and have eliminated the need for non-profitable minimum order quantities or last time buys.
Customers can customize their solutions, and you can meet their needs quickly and with ease.
If all these points apply to your organization, you can probably stop reading because your organization is already excelling at the use of additive manufacturing (AM).
That's right – these are all benefits OEMs can realize by adopting industrial 3D printing. You can transform how, where, and when you produce. Your business has the freedom to design and manufacture complex machinery. And it ingrains innovation and disruption at your company as a way of life.
So, despite these many advantages, why do so many organizations fail to fully embrace the benefits of AM? The answer: because it's not as easy as it looks.
Many businesses actually struggle with implementing AM. The "manufacturing" in "additive manufacturing" doesn't refer to just the production phase. It refers to the full end-to-end journey of any manufacturing effort, from business development to design to materials science to supply chain optimization.
While every organization's 3D printing journey is unique, they all start with similar challenges, often stemming from a place of uncertainty, confusion, or perhaps even skepticism.
There's usually a focus on the costly investments that need to be made, rather than the huge business opportunities those investments will lead to—effectively focusing on the short-term impact instead of the long-term gains.
Unless you've overcome these misconceptions, have a solid understanding of how it will impact your business, and a robust implementation strategy, chances are you aren't ready to utilize AM.
Developing a low-risk entry strategy
Bringing industrial 3D printing to your value chain isn't automatic and requires a departure from traditional mindsets and everyday processes.
In general, regardless of what you manufacture, most AM strategies involve two critical elements: organizational and technological readiness. In other words, your ability and openness to both deepen and diversify your knowledge of industrial 3D printing and to mature your application and production.
From there, at a very high-level, your AM rollout will look something like this:
Determining how you will apply AM
Developing your application
Ramping-up your production
Certifying and scaling your production
Establishing digital manufacturing facilities
That seems like a lot of effort – and it is, but it is achievable. While it gets easier over time, your initial foray into 3D printing requires extensive prep work, challenging yourself to think differently, and—this one is especially important—not cutting corners.
You need a well-thought objective and strategy, so ensure you're ready to put in the effort. And you should prioritize working with a partner that has demonstrated experience at every stage of the AM journey from start to part.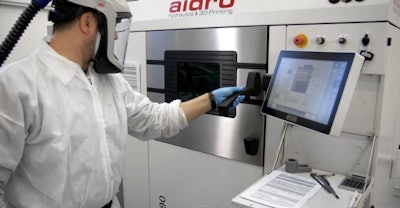 The foundation for AM success
Remember those benefits we discussed before?
Industrial 3D printing introduces new efficiencies in design, material usage, sustainability, cost-per-part, and value chain optimization that haven't existed before. And it has even more significant business benefits: you can redefine your entire business model through personalization and reinvented value chains.
But of course, it's not an easy, overnight transition. You need an organization-wide understanding, commitment, and investments of technology, time, and education.
To help guide you through the process, let's explore the three main steps needed for a successful implementation.
Selecting your team of teams
An incredible number of people, processes, and decisions are involved in any AM journey. While the executive team should be responsible for determining how 3D printing will be incorporated into the business, you'll need to find leaders to take your strategy from blueprint to reality. To that end, it's vital to create knowledgeable, cross-functional transformation and implementation teams to drive and assess a transparent AM initiative.
Your transformation team should be made up of people from all functions within your manufacturing value chain and executive sponsors. This team will help with understanding opportunities for industrial 3D printing in your business, as well as anticipated limitations. They also help determine the timeline for the implementation and any areas that need to be more urgently addressed.
Working side-by-side is your implementation team, made up of folks from management, supply chain and procurement, engineering, and production. With their specific expertise and knowledge, they'll bring a different way of thinking, whether that's around complexities in the process chain or any new challenges.
You've got to start somewhere
Once your teams are in place, it's time to build a business case.
Look at different challenges or pain points you have within your value chain and calculate real-world cost scenarios within your business. Most likely your needs will be defined on preexisting structures and products within the company.
For instance, your focus may be on unique selling points or differentiators for your products compared to your competition. Or it could be slightly less evident, like in logistics or service areas.
Here, you'll quantify AM's cost impact on specific applications and gain a deep understanding of how 3D printing can reduce costs and material usage while optimizing the technical features of a part or product.
You can do this by using a Net Value Add analysis. This calculation looks at the cost of AM production compared to the expected gains generated by using industrial 3D printing as a solution for any given challenge.
If the numbers determine that your desired outcomes can be achieved, you're good to move forward with setting up timelines, goals, and milestones to celebrate along the way.
However, if the New Value Add number falls short of your expectations, you'll want to take a step back, reassess, and identify a new challenge in your value chain that can be solved with AM.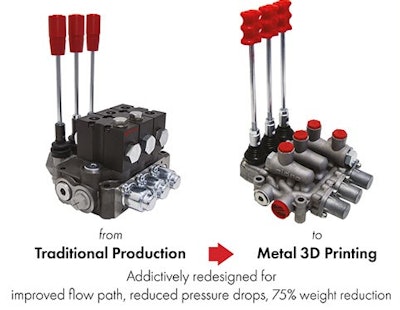 Turning your obstacles into opportunities
In the business, we call this application feasibility and scaling.
By this point in your journey, you've identified your use case with optimal Net Value Add calculations, set a time frame, and determined your goals and key performance indicators. Now it's time to find new opportunities through disruption.
Once you've found an AM business case, each one after will be easier to implement.
Take, for example, Italian pneumatics and hydraulics manufacturer, Aidro. After more than 35 years of producing hydraulics with traditional manufacturing methods, the company evaluated and understood the benefits of implementing 3D printing into their processes.
By following the steps outlined above, Aidro is now an industry leader in next-generation 3D printed hydraulic products. Not only can the company reduce the size and weight of its components (an incredible 75% weight reduction), they've built a digital inventory that enables customized solutions and rapid prototyping.
Taking a page from Aidro's playbook, as you continue expanding your industrial 3D printing capabilities, you'll need people throughout your organization with in-depth knowledge and who can work together fluidly. And, holistically, there's incredible value in building up this internal expertise across your organization.
The groundwork you do in creating internal knowledge and expertise will evolve into competitive advantages and opportunities to scale AM throughout your organization. Extensive internal experience turns those challenges into disruption and disruption into opportunistic growth.
What happens next?
For many OEMs, there's an intimidation factor that often delays AM planning and deployment—especially for smaller companies that can't afford to make costly missteps.
As a result, many organizations think a "wait and see" approach is the safest thing to do as it avoids any costly investments for the time being. Many believe the path forward may get more apparent and affordable the longer they wait.
But complacency can be the costliest move of all.
Waiting may save you money and effort right now, but it will cost you in the long run. It puts your organization further and further away from being a leader. Coupled with the fact that it can take up to five years to achieve a successful 3D printing rollout, and you can see why starting the journey now is essential.
With diligent preparation, a thorough strategy, and following the steps outlined, you'll soon become an innovator in your space with your competition trying to catch up.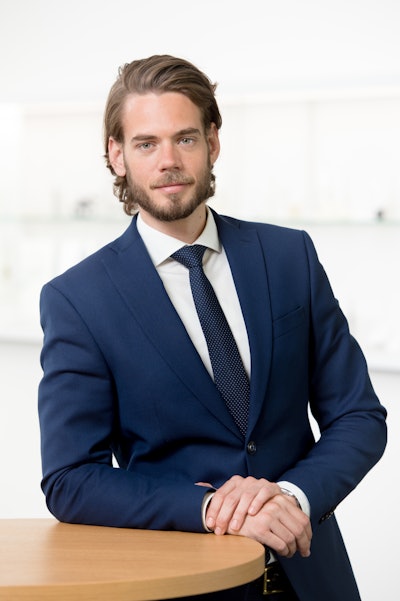 About the author
Fabian Alefeld is the North American Manager for EOS' Additive Minds consulting practice, which works with organizations across a variety of industries to maximize their efforts at every stage of the AM journey from start to part.