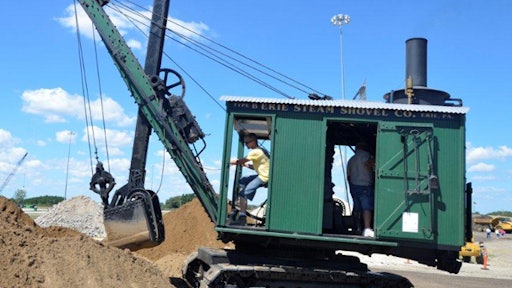 16623 Liberty Hi Road
Bowling Green, OH
US
The 2020 edition of the Historical Construction Equipment Association International Convention and Old Equipment Exposition has been postponed until 2021. It will be held in Concordia, KS, and will feature machinery built or powered by International Harvester.
The show features demonstrations and displays of horse-drawn, steam, gas and diesel-powered antique construction machinery, cable and hydraulic shovels and cranes, hit and miss engines, antique trucks and tractors, and more. 
Owners of antique construction equipment, trucks, tractors, engines and related equipment are invited to bring their equipment to the show. Safety training will be provided at no cost prior to operation of equipment.
The show is open to the general public. Anyone involved with the construction, mining and dredging equipment is especially encouraged to attend, so they can observe the ancestors of today's machinery in action.
Admission per person 12 or over is $6.00 daily. Free admission for children under 12.