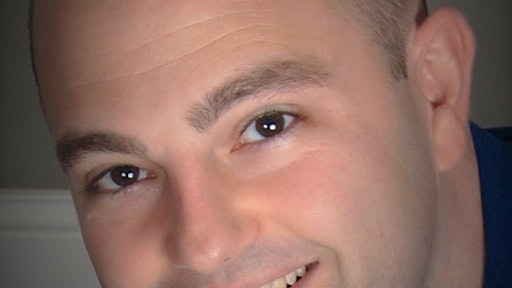 Responses from Justin Fluegel, Vice President & General Manger, Hengli America
Looking Ahead at IFPE 2017
Are there any particular technologies you are looking forward to seeing at the show?
The technologies I am looking forward to seeing are new combinations of electronics and hydraulics. Since 2014, many companies released new products with these integrated components.
What will you be showcasing? Anything new?
This will be the first time exhibiting at CONEXPO/IFPE. We are very excited to showcase our company and present a high quality hydraulic component manufacturer that most people in the US have not heard of yet. We will be marketing our Hengli In-Line product acquisition, HP3V piston pumps, HVS line of mobile valves, ISO 4401 style industrial valves and cartridge valves for our hydraulic product lines in addition to our pneumatic products.
What forward looking technologies do you anticipate seeing a lot of at the show?
With other companies investing in telematics on their machinery, the integration of more sensing and feedback on the hydraulic systems is exciting to think of the possibilities. Increased intelligence on products should allow for advancements in autonomous mobile machines and advancements in automation of industrial machines.
Challenges on the Horizon
What new challenges have arisen that effect the way your company designs or manufactures its products? How it does business? How it goes to market? How it differentiates itself from the competition?
Our product development process has evolved to ensure we have a customer in place as we develop new products. We also know going into the design phase that quality and price are important; however, we have to provide a performance enhancement to help differentiate our product in the market. Comparative testing generates strong results and positive feedback we receive from our customers, and deepens the long-term relationships.
What new challenges do you see the industry as a whole facing, and how is your company looking to address/provide solutions with which to solve those challenges?
As some markets are down, our customers require new product development and projects to include a strong business case with Hengli's new products and enhancements. Consolidation of manufacturers and suppliers is developing within the fluid power industry. The extent of the impact on the industry will be felt as markets begin to grow again.
Has the rate of technological advancement (such as the rapid emergence of data products) had any impact on business decisions, development, or product performance and client expectations?
The data generated is found in conversations with customers when they discuss service intervals and look for insights into predictive maintenance program points. Our customers include this data into their service programs. Another driving force is globalization of manufacturers. It is not sufficient to be competitive in just one market. Europe, North America, and China require dedicated teams and capabilities from supply chains to include aftermarket or long-term service programs to allow an efficient support structure of globalized corporations.
Companies in this article