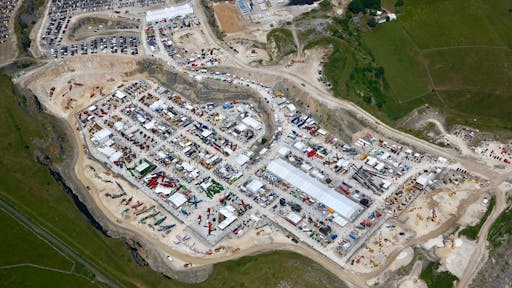 QMJ Group
Lafarge Tarmac's Hillhead Quarry
Buxton, Derbyshire
GB
Phone:
+44 (0)115 945 3890
*Editor's note: The 2021 edition of Hillhead has been postponed until 2022.
The biennial event Hillhead provides visitors from the quarrying, recycling and heavy construction industries the opportunity to see the latest developments in products and services. 
Indoor and outdoor exhibits will showcase the various equipment and services on display while various demonstrations will give visitors the chance to see the equipment in action.