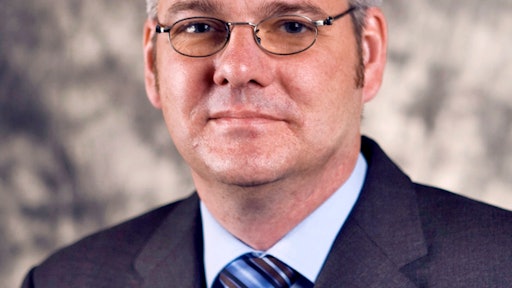 Jens Ennen is Manitowoc's new senior vice president of engineering and innovation and is  responsible for further developing the culture of innovation and new technologies within Manitowoc Cranes.
In addition, he will work with his team to improve processes and engineering best practices throughout the entire Cranes organization. He will work closely with regional EVPs and global marketing to develop successful products that fulfill the needs of Manitowoc customers.
Ennen will report directly to Eric Etchart, president and general manager of Manitowoc Cranes.
Etchart says that Ennen's vast crane expertise will be a major asset in this role.
"In addition to Jens' advanced degrees in engineering, he has a strong focus on execution, excellent product knowledge and a good relationship with our customers," he says. "He is accomplished at driving product design initiatives and making a strong link with operations, quality and purchasing functions."
Prior to his promotion, Ennen was director of engineering for mobile cranes. He has been with the Grove organization since 1996, working in various engineering and engineering management positions. Prior to joining Grove, he worked for Krupp.
Ennen will be based in Wilhelmshaven, Germany until summer of 2012, when he and his family will relocate to Shady Grove, PA, U.S.