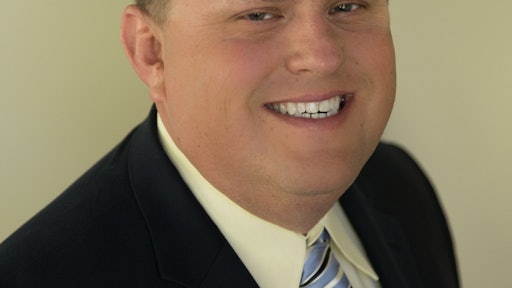 Diesel vs. Electric
Do you think there will always be a place for diesel powered equipment for heavy-duty applications? Why or why not?
Yes, there will always be a place for diesel-powered equipment. The load factors in some applications like large combine harvesters are so high that electric and gas power options are not practical or competitive. However, the fuel will change step by step towards renewable diesel (made from several renewable raw materials in several ways).
What would electric power sources have to achieve to replace the diesel engine for heavy-duty applications?
To replace diesel engines for heavy-duty applications, electric power will need to be low cost and have high power density. The use of pure electric begins with the lowest heavy-duty ratings. The process for re-charging in mixed off-road situations must be solved also.
How do the diesel bans in several major cities around the world play into the direction your company is taking for electric vehicle development, if at all?
In the agricultural and off-road road business, the situation for diesel power is somewhat different because the operating environment is more rural and there is less population. Again, there are no clear and affordable electric solutions available yet, so in this sector we must rely on powerful and energy-efficient diesels for many years. However, it´s also clear we must prepare for anticipated regulatory changes and investigate and develop efficient electric solutions in addition to diesel engine development.
How are you looking at engine system design and development for the future? Modularity? More integrated sensors? More compact design?
AGCO is looking for simple, robust solutions where possible, and are considering modularity, integrated sensors and more compact designs.
IoT & Connectivity
responses submitted by Matt Rushing, Director, Global Crop Care, AGCO and Peggy Gulick, Director, Digital Transformation, Global Manufacturing, AGCO
How is your company investing in IoT services and opportunities?
At AGCO, our focus is on smart farming. We want to use IoT, AI and autonomy to help customers make better decisions, work more efficiently, and ultimately improve their crop yields and returns on investments.
Technology-enabled services such as remote machine monitoring already exist today at AGCO, and we have launched multiple monitoring centers around the globe to partner with our customers and dealers to make their data actionable.
We're actively driving our technology portfolio towards self-adjusting and automated technology that helps growers increase yields while reducing inputs. These include more automated systems such as AutoGuidance for headland control and machine positioning (AutoGuidance); Rate and Section Control (AgControl) for managing chemical and fertilizer rates based on prescriptive data and automated, on-the-go planting controls from Precision Planting and trailed implement control (TMS) where the implement itself provides direction to the tractor or poser unit.
AGCO is already looking ahead to "Agriculture 5.0"—which will be based around robotics and artificial intelligence—with the release of the Xaver autonomous robot swarm.
Machine systems like Fendt Guide Connect (leader/follower), Xaver and sensor technology like Precision Planting's SmartFirmer (sensing soil organic matter, temperature and moisture real time while planting) are examples where automation is advancing quickly and evolving with customer requirements for smart, fast and simple information that helps improve their crop .
If you have already implemented some IoT opportunities, how has it affected your company? What are the long-term hopes or goals?
Digitalization is introducing new opportunities along the entire agronomic value chain. As technology in agriculture equipment advances, operators will be less capable of servicing and repairing it. They will look for flexibility and agility from their suppliers. Repairs during critical planting and harvest periods must be fast. We are seeing a shift to a service-based economy and the farming industry is no exception.
Increasingly, farmers are turning to trusted advisors to process, analyze and make recommendations for their farms; our farmer today is less of a "jack of all trades" and more a discerning businessperson. At AGCO, we have our Fuse Smart Farming Synchronized platform that focuses on delivering complete solutions and services, not simply products. We develop solutions in-house, with an eye toward open structures that incorporate partners – giving growers the freedom and flexibility they need. This is a pivotal shift from an exclusive focus on "selling iron."
Ultimately, our goal is to play our part in helping feed 10 billion people, and when our customers are successful, so are we. In collaboration with AGCO's brands, our partners and dealers we are supporting the digital transformation of our end customers' businesses to make them economically successful, competitive and ready to feed a growing world.
How will that portfolio be expanding in the near future? What customer/industry demands drove these future developments?
AGCO continues to focus on how to make systems smarter. Our goal is to drive developments around sensor technology "sensing what is going on with the machine and crop", systems and decision automation driven by having additional sensors and "smart algorithms" and finally decision and insight automation through additional data sets, sensors and artificial intelligence. Industry conditions driving this approach is around the need to ensure "real-time" information is available to the grower to make in-application or in-season decisions and create insights or advice as he is operating the system. Farmers can make waste or yield impacting decisions "now" versus season-over-season.
How do you see the timeline of vehicle automation unfolding in the coming years?
Vehicle automation is happening now with advancement in automated spraying, harvesting and planting solutions. There will be more automation concepts and systems emerging with additional advancements in analytics and sensor development in the next 5 years leading to full autonomy of farming systems and equipment.
Do you see a path toward the use of AI, VR or AR in your manufacturing processes, or even on board the vehicle itself?
From a manufacturing perspective, we are already integrating AR with the use of Google Glass to increase efficiency, reduce manufacturing costs and minimize downtime in our Jackson, MN, plant that makes highly complex, low volume agricultural equipment. In addition to adding value to our processes, it allows us to drive higher quality in to our products. Our global plants are digitalizing work instructions, quality checklists and SOPs, connecting and flowing information between employees, functions and plants. Predictive maintenance and machine sensors capture and notify machine critical parameters (i.e. voltage, current, temperature) including parts produced, work order stats and downtime.
Smart glasses and augmented reality have been deployed in our manufacturing operations to further our continuous improvement efforts across the site. The use of wearable technology helps eliminate motion, over-processing, defects and even transportation. Excessive travel to workstations to retrieve work instructions and bills of material is eliminated. Defects are minimalized due to comprehensive (pictures, videos) and easy access to work instructions. Our plant makes highly complex, low volume agricultural equipment. Wearable tools help minimalize over-processing caused by the need to rework due to misguided assembly. When workers can do their job smarter, faster, better, it resonates throughout the entire culture.
Augmented Reality is being applied via tablets in our assembly process to validate accuracy of parts and assemblies, while virtual plants allow us to line balance and reconfigure assembly lines.
AGCO has been connecting people, process and machine to our networks and decisions for many years. It is exciting to have new technologies, from 3D printing and cobots to virtual plant simulations and wearable devices to grow our solution portfolio. IoT and manufacturing process automations not only advance our workforce but shorten our response time to our customers, allowing us to focus and engage on our customers' overall satisfaction.
From the grower perspective, operators will become increasingly dependent on autonomous power units and all-things AI as machines get smarter and smarter. Enabling data to flow to the right places for quick and accurate analysis will allow growers to work more efficiently, ultimately managing their fields on a nearly plant-by-plant basis. Growers will expect simple, intuitive, and assistive user interfaces to support their daily operations.
The logical provider of autonomous technology is the ag equipment sector. However, startups and others—including crop sciences companies or those outside the market—will attempt to compete.
How do you see connectivity and machine learning changing the vehicle landscape in the next decade?
At minimum, machines are going to get smart. You can already see this technology in our new IDEAL combine and through leading products such as SmartFirmer. Self-calibrating and self-adjusting machines will become standard in the way automatic guidance is today. We may see an increase in services as growers increasingly "farm out" standard tasks. And the "mixed fleet" of the future may also include robot swarms such as Xaver farming alongside traditional equipment.
What concerns do you have with these technologies, their integration, and their means vs. ends, if any?
When working to develop and implement new solutions, we must consider the ability of infrastructure to keep up with technology advancements (e.g. rural broadband). Safety is paramount as vehicles become increasingly autonomous.
Technology adoption is also an area where AGCO hopes to help move the industry forward by simplifying the entire technology adoption and use process for farmers and eliminating key pain points wherever we can.
Within our manufacturing facilities, like all companies entering the fourth industrial revolution with IoT and increased connectivity, AGCO stays focused on securing networks and devices to address the greatly increasing volume and diversity of devices connecting to networks.
Challenges & Opportunities
Where are the challenges you are either currently dealing with, or foresee down the road?
AGCO is challenged, like all manufacturing companies, to engage and retain a 21st century workforce. As we realize labor crunches, it is more and more important for companies to offer the tools and training required to create, grow and retain their employees. We embrace innovation and have dedicated ourselves to lifelong learning for our employees, with programs like mechatronics, assembly academy, scholarships and on-the-job training. In addition, we continue to create a work environment that allows employees to contribute and feel a sense of purpose.