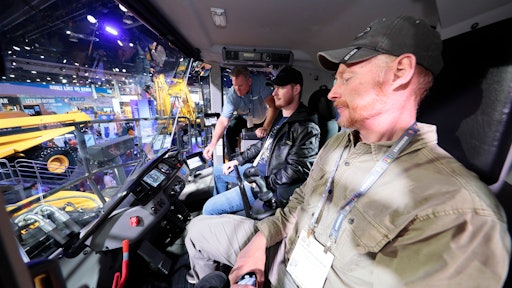 CONEXPO-CON/AGG
The industry certainly remembers the last time it gathered in Las Vegas for CONEXPO-CON/AGG (CONEXPO) in 2020. At the end of the event, the world shut down because of the COVID-19 pandemic. We are all grateful to gather again to learn from each other and see all the new technology. Among many ways to gather and network, the event will feature an all-new community zone.
Dave Turin of Discovery's Gold Rush and Dave Turin's Lost Mine and Aaron Witt, founder of BuildWitt, will headline a conversation at the show's all-new Community Zone Tuesday, March 14, from 1 p.m. to 2 p.m. The Community Zone is an area in the Festival Lot of the show where construction pros can gather to network, grab some refreshments and participate in different events. Every day, the CONEXPO-CON/AGG Community Zone will feature live music, influencer meetups, a concession area to purchase snacks or beverages and simply a spot where attendees can relax and recharge.
What Are Experts Looking Forward to?
Here what industry influencers are saying about CONEXPO 2023.
Ron Spink, CEO, AC Business Media
The ACBM team and I are incredibly excited, as always, to attend another CONEXPO event – and this year in particular. Despite some of the slowdowns in markets, materials and supply-chain expectations, there is a palpable amount of new product development and innovation that is going to be showcased at the event. The opportunity for efficiency and improvement through new executions from the equipment community is greater than ever before, and the timing is perfect to learn what new marketplace integrations can do for our business in 2023 and beyond.
Jason Kern, Marketing Director, Caterpillar Industrial Power Systems Division
"The exhibit includes the unveiling of a new high power internal combustion engine, as well as the leading-edge lithium-ion battery technologies under development. We will also showcase Caterpillar's technical services and market expertise leveraged by the global Cat dealer network to maximize the efficiency and extend the lifecycles of off-highway equipment, including Cat remanufactured and service replacement engines."
Chris Giorgianni, Vice JCB
President, Government and Defense, Product and Marketing,
"JCB is excited for our return to CONEXPO because it presents an opportunity to discuss our 'Off Road to Zero.' We are pleased to detail to attendees how we see hydrogen as not only the ideal zero-carbon fuel source for our machines but also how it offers zero compromise to its diesel counterpart with the added benefit of zero emissions."
Amy Schwandt, Chief Revenue Officer, AC Business Media
"CONEXPO is the largest construction trade show in North America. Every three years, the construction community at-large comes together in Las Vegas to showcase their equipment, products and services, displaying innovation in new product launches and technology unlike any other.
"We are looking forward to connecting with customers and contractors alike and we will be covering this event with real-time interviews, press coverage, targeted promotional efforts, daily news updates and so much more. CONEXPO is a must-attend event and is a game-changing experience for anyone in the construction industry. Visit us at booth #12839 in the north hall or Booth 80012 in the south hall and we will help guide you on how to make the most of your experience while you're in Las Vegas."
Darren Tasker, Vice President of Industrial Sales, Volvo Penta North America
"We have lots of customers exhibiting our engines at CONEXPO," said Tasker. "We will be meeting with our customers, distributors and dealer networks, as well unveiling new products. It's the biggest show in North America from a construction equipment perspective, so it's incredibly important to us. CONEXPO is really our landmark show in 2023.
"We will have some exciting developments to share at the exhibition as well as the opportunity to see different machines being built by the customers that are exhibiting our end products," Tasker said. "It will be really fascinating to experience the depth and breadth of offerings being developed by this industry. I am always amazed by the different machines on display at CONEXPO."
Sean Dunphy, Construction Brand Director, AC Business Media
I can't wait for CONEXPO 2023. It is THE key event for the business-to-business verticals we serve across our company. We are anticipating an exceptional 2023 CONEXPO. People in this industry tend to mark time in three-year cycles because of CONEXPO. The last three years have been difficult for everyone. I can't wait to put it behind me!
David Barraco, Marketing Director, North America, Trelleborg Wheel Systems
"At Trelleborg Wheel Systems, we look forward to participating at the 2023 edition of CONEXPO, which is recognized as the largest trade show here in North American and an important meeting point for professionals in the construction machinery industry.
Our tire experts will be present at Booth 43375 in the West Hall to advise customers on the right tire for their specific application and needs from Trelleborg and Mitas products.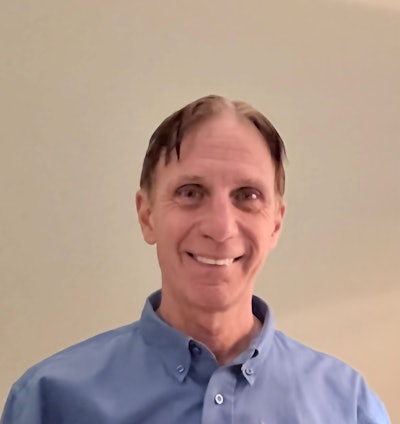 Overall, CONEXPO offers a complete overview of the market in all its breadth and gives us the chance to bring live to visitors how our tires are engineered with specific tread patterns, advanced tire structure and specialty compounds for an improved performance, even in the most demanding environments."
Ben Chiswick, Director, Engineering Business Development at
"As a company focused on electrified propulsion systems, it's exciting to see new technology developments taking hold as the industry evolves toward a future of electrification. It's also fascinating to see the array of approaches that suppliers and OEMs are taking to integrate sustainable technologies and processes and how they're shifting traditional mindsets to meet both industry regulations and the demand for electrified solutions. Events like CONEXPO are a great place to see and learn about some of the changes that are taking shape firsthand."