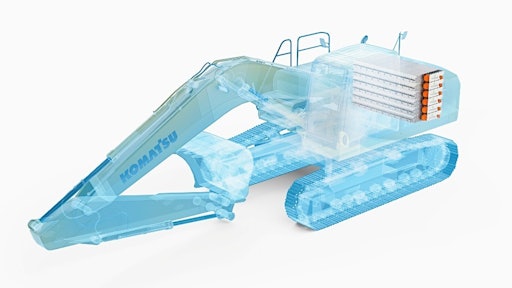 Proterra
Partnerships, company mergers and product development collaborations are certainly nothing new in the heavy equipment engineering and manufacturing industries we cover at OEM Off-Highway. But it does feel there has been a dramatic increase in them in recent years, particularly as companies look to advance their electrification, automation and other advanced technologies.
Read more: Acquisition Brings Technological Advantages
When companies work together, they can bring their individual expertise to help advance product development as well as time to market.
Most recently Meritor announced it formed the Electric Powertrain Integration for Heavy Commercial Vehicles (EPIC) consortium. Meritor will work together with Danfoss Editron and Electra Commercial Vehicles to advance electric powertrain technology for medium- and heavy-duty commercial vehicles.
The base of the system the three companies will develop is Meritor's 17Xe ePowertrain system. For its part, Meritor will provide overall integration of technologies into the axle housing to create an optimized package. Danfoss Editron will provide electric motor and inverter components, as well as development and integration expertise while Electra Commercial Vehicles will provide mechanical and controls integration of the electric chassis.
By having all three companies bring their expertise to the project, they can ensure a more optimized solution which meets customer needs—as each company has experience with an array of different customer applications—in an effort to improve upon existing electric powertrain designs.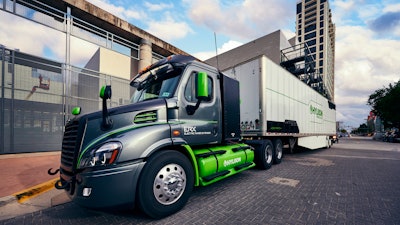 Hyliion also recently announced a partnership project focused on electric powertrain development. It has formed the Hypertruck Innovation Council which will bring together several fleet and technology companies to test and provide insight on Hyliion's Hypertruck electric powertrain solution.
Getting insight from fleets which would be using Hyliion's technology will enable the company to gain insight into how its system works in the real world and what, changes or further developments may yet be necessary.
There are several partnerships taking place in the autonomous vehicle space, as well. This area in particular benefits from partnerships as there are so many aspects that need to be taken into consideration—not only the technology itself and how it will be applied but also the actual applications in which the autonomous vehicle will be utilized.
Listen to our recent podcast interview with Trimble and Piaggio Fast Forward to learn more about their collaboration on smart following technology.
Many of these partnerships are between OEMs and technology providers. OEMs can provide their expertise in how an autonomous vehicle system would be utilized and what special needs there may be, while the technology provider can focus on developing and customizing the solution to the application. Like many industries, manufacturers in the heavy-duty on- and off-road industries don't necessarily have the resources to dedicate to developing autonomous systems, but know they could be a vital tool to customers. Partnering with a technology supplier helps to overcome this challenge, and helps that company also get its technology into the market.
CNH Industrial's truck brand IVECO recently announced it was partnering with Plus (formerly known as Plus.ai) to integrate Plus' PluDrive autonomous driving technology into IVECO trucks. The companies plan on working together to advance autonomous driving capabilities to help create safer roadway travel.
CNH has been making several partnership and investment announcements related to advanced technology as of late. In March, the company announced it had made a minority investment in Monarch Tractor, a developer of electric tractors which can be operated manually or autonomously. Shortly after that announcement, the company also announced investments in agriculture technology companies Augmenta and Bennamann Ltd.
The company has stated these investments will help the company further advance its development of clean energy technologies for the agriculture industry, as well as the other heavy equipment markets it serves including construction.
Through partnerships like these, companies are working toward making the heavy-duty on- and off-road vehicle industries—often thought to be slower to adopt new technology—more advanced as well as safer, cleaner and more efficient.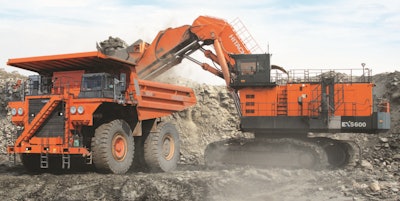 Read about more recent industry partnerships.

We want to hear from you!

What industry partnerships do you find most interesting? How do you foresee partnerships like these advancing in the coming years and what do you think will come from them? Let us know!

And be sure to follow us on social media to stay up to date on news, articles and more highlighting our ever evolving industry.