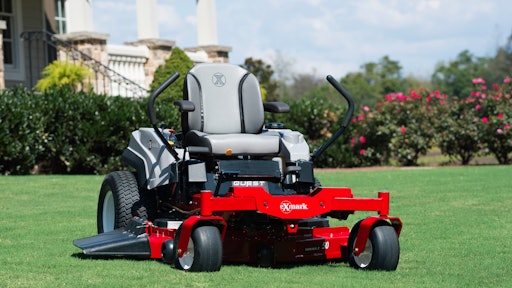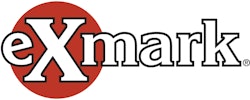 Exmark has updated its popular Quest residential zero-turn riding mowers for 2018, with improved engine protection, an updated control panel and a fresh, new look.
Exmark Product Manager, Mike Mayfield, says the new Quest models offer proven Exmark commercial features to enable homeowners to maintain their lawns faster and easier, with professional grade results.
"When you think about what your time is worth, it's easy to see the value of more productive tools. The new Quest mowers give home and acreage owners the power to simultaneously increase the beauty of their lawn and reduce the amount of time it takes to get mowing done – a win-win situation. Plus, with Exmark's renowned durability and long-term value, Quest models are an investment that will pay off for years to come."
Exmark offers the Quest E-Series with a choice of 34- or 42-in. Series 2 cutting decks, while Quest S-Series models are available with a choice of 50- or 60-in. Series 2 cutting decks. The Series 2 cutting decks feature a side-discharge design with commercial-style fully fabricated, welded construction and sealed blade spindle housings for maximum durability. Both Quest models feature the Exmark 708cc air-cooled V-twin engine.
Designed from the ground-up as a zero-turn mower engine, the Exmark 708cc V-twin engine is tuned to deliver quicker, stronger governor response to deliver more power exactly when it's needed. A standard dual-barrel carburetor and innovative air intake design delivers increased airflow to the engine, with reduced dust and debris build-up. The design of the air box cover virtually eliminates the possibility of an air filter being incorrectly installed, which would adversely affect engine life. The Exmark engine also features a standard quick-drain hose, which eases oil changes by offering the ability to drain engine oil without tools or mess.
The 2018 Quest models feature a new control panel that gives the operator fingertip access to vital controls including the throttle, PTO clutch, ignition switch and more. Designed for maximum operator comfort, Quest E-Series models are equipped with an 18-in. high-back operator seat, while Quest S-Series models feature a deluxe 18-inch seat with a bolstered design and distinctive tri-color cover.