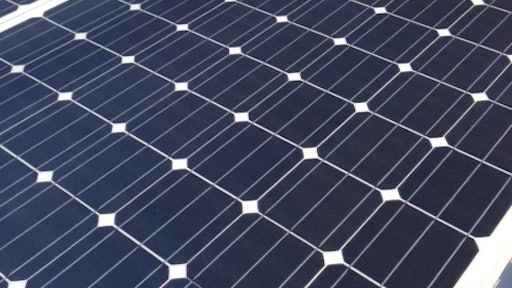 A white paper released by eNow Inc. at the 2014 Mid America Trucking Show provides new evidence of the greater fuel and cost savings potential of solar-powered idle reduction technology compared to conventional systems.
"Our analysis shows that eNow's solar technology consistently out-performs conventional idle reduction systems in terms of fuel savings and overall cost to the customer," says Stephen Lasher, eNow's Vice President for Business Development. "In many cases, simple payback can be one year or less." 
High fuel costs, stringent anti-idling regulations, and state and federal emissions reductions targets are boosting demand for idle reduction technologies. A long-haul truck can use 2,400 gallons of fuel or more each year idling its engine to run auxiliary equipment, which amounts to nearly $10,000 spent idling per year just for fuel costs. "Fuel and other operating and maintenance costs associated with idling eat into a trucker's bottom line, and can be avoided by using a solar-based anti-idling system," Lasher says.
Highlights of the paper include:
Performance of conventional idle reduction systems including diesel, battery and grid-powered technologies vary greatly in terms of fuel and other operating and maintenance (O&M) cost savings, emissions, and performance. eNow's solar-powered anti-idling system has the lowest fuel and O&M costs, zero emissions, and superior performance.
The fuel cost of producing a kilowatt-hour (kWh) of electricity using eNow's solar powered system is $0, compared with $3.00 for truck stop electrification, $2.76 for a diesel auxiliary power unit (APU), and $0.75 for a battery-only APU.
eNow's solar powered APU systems provide additional savings of $400 to $1,100 per year compared with conventional battery-only APU systems. 
The white paper is available at the eNow booth  (Booth #91480) at the Mid America Trucking Show, located near the entrance of the South Wing B Hall.