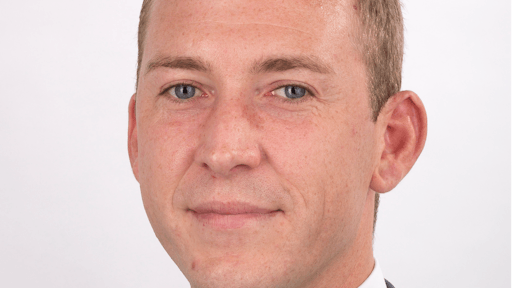 responses courtesy of Jeroen Decleer, Vice President of Global Off-Highway Sales, Product Planning, and Strategy at Dana Incorporated 
The Internet of Things & Connectivity
How do you see the Internet of Things shaping the direction of the heavy-duty vehicle markets?
The Internet of Things is certainly shaping engineering and vehicle design to varying degrees in all of the markets that Dana serves – light vehicle, commercial vehicle, and off-highway. The area where we are seeing its greatest influence is in the development of autonomous vehicles. In heavy-duty applications, we are seeing initial interest in autonomous vehicles in the underground mining and agriculture segments, where self-driving vehicles are already available.
Additionally, we are seeing a lot of interest in Big Data applications in certain construction segments, where the proliferation of data and the intelligence that can be drawn from the data are contributing to improved efficiency, precision, durability, safety, and performance. This data can also be used to detect or even predict maintenance issues and send alerts for service long before a breakdown occurs.
Off-highway customers tend to be more conservative than their on-highway counterparts, so we see the implementation of solutions that leverage the Internet of Things taking more time in heavy-duty applications than the passenger vehicle and commercial vehicle segments. That said, the benefits of collecting and analyzing vehicle data cannot be understated, and equipment buyers have a growing appreciation for the long-term return on investment that can be achieved by leveraging vehicle data.
At Dana, we are already having discussions with customers about using data collection, integration, and analysis with our components and systems to improve vehicle performance.
How is your company integrating IoT solutions into your workspace, or what is your perceived plan for implementation and the benefits you foresee with its implementation?
The key to delivering value from data is not simply the collection of it.  We are differentiating ourselves by collecting the right data, analyzing it, and then acting on the resulting intelligence to improve the performance of our components and the performance, safety, and efficiency of our OEM customers' machines. 
Our flagship technology for leveraging the Internet of Things is Spicer Smart Suite, Dana's platform of fully integrated, connected-vehicle features.  Spicer Smart Suite technology converts operating data from the drivetrain into actionable insights for enhancing productivity, improving operator and machine safety, reducing maintenance costs, and decreasing total operating costs.
Our first offering in the series is Spicer Smart Suite Intelligent Load Monitoring System (ILMS), a system initially offered for telehandlers that uses patented and proprietary data-collecting technologies across the vehicle to prevent tip-over incidents, estimate static loads, and supply intelligent calibration management. It is designed to alert the operator of potential tipping situations, reduce the risk of vehicle breakdowns, improve productivity and precision, and enhance the long-term durability of powertrain systems. 
While initially targeted for telehandlers and other lifting applications, the Spicer Smart Suite ILMS technology can be leveraged across a broad spectrum.  For example, it can be used to improve the efficiency of load transfers between LHDs and mining trucks.
Spicer Smart Suite ILMS is now available for pre-production testing by vehicle manufacturers, with production anticipated to begin in 2018.
How has this concept influenced how you approach technology development and new ideas?
Leveraging data has been and will continue to be a primary engineering focus for Dana.  While there are still some gains that can be achieved from improving mechanical efficiencies, there is seemingly unlimited potential for improving vehicle performance across many dimensions through improved intelligence.
The Future of Diesel
There are several opinions on the future of the diesel engine market. With large metropolitan cities like Paris and Madrid announcing diesel bans by 2040, it seems there is a presupposed end to diesel reliance. Where do you see diesel playing a role in heavy-duty applications in the long run?
We have joined our OEM customers in monitoring these developments very closely, and I believe there will always be some role for diesel-powered vehicles in heavy-duty equipment, even if it is a diminished one. Electric and other fuel sources continue to grow as large metropolitan areas use their regulatory power to limit or eliminate the use of diesel and perhaps other forms of petrol.
What may evolve from these regulations is a hub-and-spoke model for on-highway commercial vehicle fleets. Under this system, depots of vehicles that use diesel and petrol would consolidate shipments at a regional hub, and then electric- or hybrid-powered vehicles would make runs to the city centers.
From a technology development standpoint, we believe it is important to adopt a balanced approach that supports reduced-emission diesel technologies, as well as those that support alternate energy sources.  
The development of technologies for hybridization and electrification is a key focus area in our corporate strategy, and we have been keeping a keen eye on megatrends and regulations from a global and local standpoint. This strategy emphasizes cooperation and information-sharing across all of our business units to benefit all of the vehicle markets we serve.
Any expectation for significant shifts in diesel engine technology or expectations in the near-term?
We expect some near-term shifts in the adoption of new on-highway technologies in those areas where strict bans are being implemented, especially in city centers. 
Automation Advancements & Smart Systems
What technology is the most significant contributor to the progress of vehicle automation?
The technologies that support the advent of smart systems have been the most significant contributors to vehicle automation.  These technologies include sensors, data collection, associated analytics, communication on and off the vehicle, and controls not only at the components level, but also at the sub-system and system level.   
It should be noted that technologies for leveraging data and analytics are offering dramatic improvements in vehicle performance, efficiency, and safety whether the vehicle is autonomous or not. 
How does your company contribute to autonomous systems development and success?
Dana is contributing to autonomous systems development in numerous ways, but the most notable is in the introduction of our Spicer Smart Suite technology for off-highway applications. 
Hybrids & Electrification
What technological limitations currently exist that are impeding the ability to harness the full potential of hybrid power systems?
We believe energy storage may be the greatest impediment in the adoption of hybrid or electric vehicle solutions. There are significant limitations on the storage capacity of the current generation of batteries, the cost tends to be high, and the space required for battery storage presents challenges for vehicle design envelopes.
That said, energy storage is an area of intense engineering focus, and we expect continuous improvements in the capability and cost of energy storage as time goes on.
Infrastructure for charging electric vehicles will also need to be significantly upgraded to encourage their widespread adoption. 
Is the future fully electric, or will there always be a need for engine/hydraulic supplementary power?
I believe there will continue to be a balance in the use of energy sources. Certain markets and equipment applications will transition to predominantly electric-powered transportation due to regulatory need or market pull, but internal combustion engines will play a role in certain heavy-duty on- and off-highway applications for the foreseeable future due to their superior ability to provide power.
Managing the Data Trend
How is your company utilizing data in new and valuable ways?
At Dana, we have a tremendous advantage in deriving intelligence from data through our ability to leverage more than a century of expertise in drivetrain development.  No one knows more about drivetrains than we do, and we enjoy a further advantage in our ability to seamlessly integrate vehicle intelligence technologies into the designs of our drivetrains.
Spicer Smart Suite is one example of the way Dana is turning the analysis of critical vehicle data into intelligence that improves  performance. Another is the Rhombus TireAnalytics solution, a cloud-based platform Dana introduced earlier this year.  It enables commercial-truck owners and fleet maintenance managers to identify best practices for tire maintenance and optimize tire lifecycle management. 
Leveraging Dana's close collaboration with trucking customers and a growing leadership in intelligent, data-driven solutions for vehicle owners, the Rhombus TireAnalytics solution provides valuable insights into the condition of tractor and trailer tires that help identify and analyze tire wear trends, predict maintenance issues that can be addressed preemptively to minimize truck downtime, and establish optimal timeframes for scheduled replacement. For larger fleets, it also facilitates the implementation of straightforward, standardized tire inspection and maintenance practices across terminals.
Also, Dana announced a comprehensive e-commerce platform that streamlines the identification process of our automotive and commercial-vehicle replacement parts portfolio and connects service technicians around the world with Dana's aftermarket parts distributors.
What value is this providing to your company and customers?
The value of data to Dana and our OEM customers is immeasurable. We are working with customers around the world every day to refine our data analysis capabilities and ensure that the solutions we provide deliver value and meet the needs of vehicle and equipment buyers.
Where do you see data leading the industry? What is its potential?
There is tremendous potential for leveraging data to generate intelligence on vehicle performance. The amount of data that is being collected far outweighs the analysis that is being done, and we are merely scratching the surface in analyzing data to improve performance, efficiency, and safety. 
Several manufacturers are now investing in data analyst and programmer experts to shape the direction of their company and its use of data. What is your company's end goal with data?
Leveraging data is thoroughly embedded into Dana's enterprise strategy. A prime example of the importance we are placing on this expertise is in our efforts to support hybridization and electrification, where we are hiring data analysts and software programmers to help shape our product development. We are also recruiting for these positions to support our traditional product lines as well.
Challenges & Opportunities
What new challenges have arisen that effect the way you design or manufacture your product? How you do business? How you go to market? How you differentiate yourself from the competition?
The greatest challenge is the competition for engineering talent. Today's engineers need to have development and manufacturing expertise across a broad spectrum of areas, including mechanical, electrical, controls, and software. This talent is in high demand across all the markets we serve and wherever we do business in the world.
Another consistent challenge we face is the demand from OEMs to deliver better performance and improved reliability with lower cost solutions. We have always faced this demand, and we always will.
Finally, there is the challenge of adding functionality within the same vehicle design envelope. OEMs across all the vehicle markets we serve are pushing for better efficiency and improved performance out of a smaller, lighter weight package.
Has the rate of technological advancement had any impact on business decisions, development, or product performance and client expectations?
Dana has been an innovation company since it was founded in 1904, and today's rapid rate of technology development continues to shape our enterprise strategy as well as the products and solutions we develop in collaboration with our OEM customers. 
Ultimately, we want to enable our customers to excel in the marketplace through the innovations we develop, including the use of data and the generation of analytics based on this data.
What is your company's opportunity to impact the marketplace with a unique product, capability or offering?
Dana is constantly innovating and developing unique capabilities, products, and solutions alongside our customers. This drive for innovation is reflected in our ongoing investment in research and development. Last year, Dana invested $196 million in engineering, which represents the seventh consecutive annual increase in these expenditures to support our customers.
As a result, Dana has a broad, expansive range of smart product offerings for customers across vehicle markets. In fact, we achieved the innovation milestone of 10,000 patents issued to the company's engineers and inventors earlier this year.
The Global Landscape
Has the recent nationalism focus for several key countries including the U.S. altered the way you evaluate international opportunities, work with global partners, or any part of your business currently? Do you see an impact in the future?
We follow changes in the regulatory and policy landscape very closely, but it's important to remember that Dana is a global company that works with vehicle and equipment manufacturers in every region of the world. While there may be changes in policy in certain geographies, we are focused on key megatrends and how we can address them through solutions that deliver improved performance and increased efficiency. 
For example, fuel costs continue to comprise a large portion of equipment owning costs, and while fuel prices have remained level over the past several years, there is always the potential for fuel costs to rise. While there may be less regulatory pressure in certain regions to reduce emissions and improve fuel efficiency, there is still a strong economic case for owners of the equipment to reduce emissions and fuel consumption.
What are your regions/markets of interest for expansion or investment you are looking at for future opportunities?
We are very active in all major regions of the world, and we see growth opportunities everywhere we do business, especially in North America, Europe, China, and South America.
Are there any new industries or applications you are exploring?
We are constantly looking for opportunities where we can provide value, especially in adjacent markets where we can leverage our technologies, expertise, and position as a Tier-One supplier to manufacturers.
For example, Dana completed the acquisition of the Brevini Group's motion systems business in earlier this year. As a result, Dana is now the unique solutions provider in the world that can manage both energy and power conveyance from the vehicle's engine to its wheels, as well as from the engine to machine work circuits.
With such a complete range of products, Dana presents distinctive technological and supply-chain advantages. OEMs can now work with a single supplier for a highly engineered, complete solution tailored to their specific needs, including drive, motion, and electronics systems.
What key policies are you watching closely that could impact your business, either positively or negatively?
We are constantly evaluating policies, regulations, and legislation that impact our OEM customers as well as end-user customers. That said, equipment manufacturers and purchasers will always be focused technologies that improve performance, efficiency, safety, durability, lightweighting, and reliability. 
Dana is in a unique position by servicing all the major vehicle markets – passenger, commercial-vehicle and off-highway.  We have a grasp on the megatrends affecting all these markets, and we can anticipate shifts in market preferences by leveraging best practices and applicable technologies.