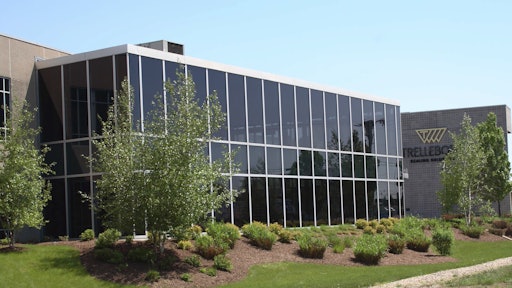 Positioning itself to meet current and upcoming growth opportunities, Trelleborg Sealing Solutions announces it has increased the size of its Product Testing Laboratory located at the HA Traub Technical Center in Fort Wayne, IN. This expansion comprises a 1,000 sq. ft. addition to the existing facility in order to accommodate the growing requests for product testing and validation – including rotary seals, specialty aerospace sealing and environmental testing. 
The Product Test Laboratory is part of Trelleborg Sealing Solutions Research and Development Center for the Americas, which also provides materials testing, materials development, product engineering and product development in support of Trelleborg's continually evolving sealing product line. Trelleborg's customers will greatly benefit from the additional capacity and further investment in R&D.  
Colin Macqueen, Director of Technology for Trelleborg Sealing Solutions in the Americas, says, "We are very excited about this expansion as it affords us the opportunity to leverage new opportunities and support the continued growth of our sealing business. Well known for its decades of expertise and R&D innovations in sealing solutions, this investment further demonstrates Trelleborg's commitment to quality, innovation and operational excellence over the long term."  
The HA Traub Center, also referred to as the HAT Center, was built in 1997 and named in honor of Hank Traub, co-founder of WS Shamban & Co., the developer of one of the sealing technologies used by Trelleborg Sealing Solutions. Traub was the holder of 17 seal-related patents, including many products still considered market leaders today. The HA Traub Center is one of eight R&D centers worldwide serving - among others - the automotive, aerospace, medical, pharmaceutical, food and semiconductor industries.