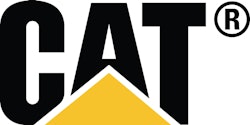 Caterpillar Inc. and Shaanxi Fast Gear Co., Ltd. (Fast Gear) announced they have signed an agreement to form a joint venture that will manufacture drivetrain systems and other complex components for Caterpillar machinery and produce a full line of on-highway automatic transmissions.  
"This joint venture continues the Caterpillar strategy to develop partnerships with leading Chinese companies as we deploy our comprehensive business model in China. It will provide Caterpillar with competitive drivetrain components and systems as well as an Asian source for our CX28 and CX31 transmissions," says Hans Haefeli, Caterpillar vice president with responsibility for the Advanced Components and Systems Division.  
Caterpillar would be a 45% stakeholder in the joint venture; Fast Gear, which is partially owned by Weichai Power Co., Ltd., would have 51%, and Shaanxi Fast Auto Drive Group Co., Ltd. would hold a 4% stake.
"Since the early 1990s, Caterpillar and its independent dealers have made significant investments to build on our more than 35 years of experience in China," says Kevin Thieneman, Caterpillar country manager for China. "We are committed to continued expansion of the range of products and components produced in China to increase and improve customer support."
Today, Caterpillar has nearly 8,000 employees across China.  
"This joint venture with Caterpillar will propel us to the same leadership position in heavy duty on-highway automatic transmissions that has taken us many years to build in heavy duty on-highway manual transmissions," says Li Da Kai, Chairman and President of Shaanxi Fast Auto Drive Group Co., Ltd. "We are partnering with Caterpillar, a respected world leader and starting this joint venture with proven products. We are confident about the growth potential for this business."
In addition to the production of Caterpillar machine components, by partnering with Fast Gear, the joint venture will build upon the existing Cat CX series on-highway transmission product line to expand globally.
The joint venture, which is pending appropriate regulatory approvals in China, will provide CX series on-highway transmissions to both Caterpillar and Fast Gear for global distribution.