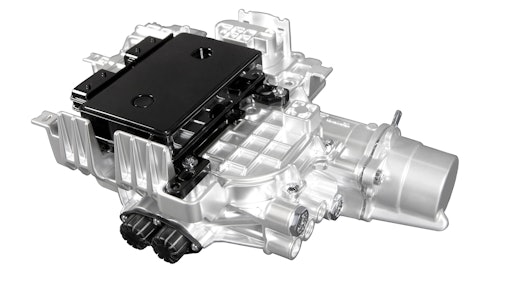 WABCO, a leading innovator and global supplier of technologies that improve the safety and efficiency of commercial vehicles, announces that its industry-leading automated manual transmission (AMT) technology continues to increase market penetration among major global commercial vehicle makers in North America as demonstrated by a sales increase in 2014 of 110% from the year before.
WABCO made the announcement leading up to the 2015 Mid-America Trucking Show (MATS), one of the largest heavy-duty trucking industry events in the world, held from March 26 to 28, 2015, in Louisville, KY (USA).
One of the fastest-growing major component segments in the North American commercial vehicle industry, automated manual transmissions have expanded in adoption to approximately 17% of new truck and bus production as of 2014. WABCO estimates that market penetration of the industry's AMT solutions will reach one third of new truck and bus builds by 2019.
WABCO's AMT technology automatically engages the vehicle's clutch and gear shift actuation. It takes into account the driver's operation, engine torque, vehicle load and road inclination, resulting in optimized gear shifting. WABCO's AMT technology helps improve fuel economy up to 3% on North American highways. In addition, it enhances driver ease-of-use and comfort, enabling them to further focus on vehicle and road safety.
"At MATS 2015, we once again demonstrate WABCO's advanced automated manual transmission solutions that are rapidly gaining further adoption in North America among global truck and bus makers," says Nik Varty, WABCO President, Americas. "Major customers rely on WABCO to support the increasing adoption of AMT on multiple commercial vehicle brands in North America."
Adds Varty, "WABCO's AMT technology helps commercial vehicle manufacturers and fleet operators to improve fuel economy, driver effectiveness and vehicle safety. It also helps reduce wear on transmission components, resulting in lower maintenance costs."