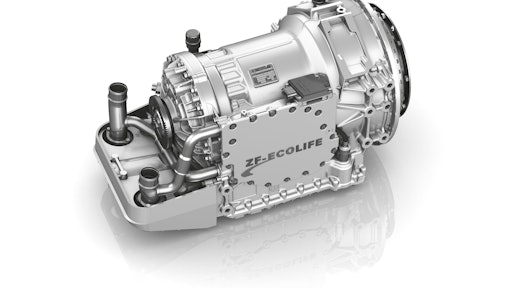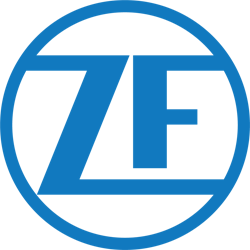 Lower fuel consumption, lower noise pollution, greater comfort and performance, combined with a broad torque range put the EcoLife 6-speed automatic transmission into a class of its own. ZF Friedrichshafen AG demonstrates that it has even more to offer. A start/stop function saves 5-10% fuel in city traffic. The Dutch manufacturer VDL Bus & Coach is currently trialing two buses equipped with the start/stop function in order to identify the savings potential.
"We are delighted that, after being announced only a few months ago, the start/stop function has now become part of our EcoLife transmission for city buses – and to see how it further increases efficiency," says Andreas Moser, head of the Axle & Transmission Systems for Buses & Coaches at ZF. The light VDL Citea LLE buses are already considered amongst the most fuel-efficient models on the market. "The two test buses equipped with our start/stop function are now demonstrating that this efficiency can be expanded upon," adds Moser.
Made for one another
City buses are often stuck in stop-and-go traffic, waiting for red lights or roadworks, as well as stopping at the many designated stops en route. The start/stop function in the ZF EcoLife automatic transmission is suited to the city bus. This new function automatically shuts off the engine when the bus comes to a standstill, reducing fuel consumption levels to zero. As the driver moves the foot from the brake pedal to the accelerator pedal, the engine and the transmission system are ready for an immediate start. ZF has mastered the challenges of frequent transmission activation and the requirement for speedy delivery of large oil volumes. This allows for an unlimited number of starts/stops and longer stopping times in city traffic. The start/stop function is now available for the most frequent maximum engine torques in city buses, ranging from 1,000-1,600 Nm.
Fine-tuning with a big impact
The converter and the lock-up clutch are reinforced, improving the robustness of the transmission. The present hydraulics system has been adapted to meet the challenging response times. These design enhancements were integrated into the current volume production transmissions, underlining the flexible and robust basic design of the ZF EcoLife transmission.
For the start/stop function to operate effectively even after a longer engine standstill, it is essential that the transmission's shift elements are refilled with oil as soon as the accelerator pedal is engaged – only then is the vehicle ready to pull away. There was no need to develop and install an external oil accumulator for the EcoLife application as the ZF primary retarder was easily integrated into the transmission.