Camso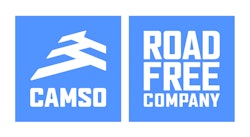 Camso unveiled its proven performance CTS High Speed conversion track system, newly available for Case IH combines for North America, during this year's National Farm Machinery Show, in Louisville, KY.
"Camso is firmly committed to driving farming forward and is focused on developing innovative solutions that help farmers improve efficiency, increase yields, lower operating costs and improve productivity. We have added to our extensive product portfolio with the addition of this CTS High Speed. Previously, it was only offered for John Deere S Series combines, but now we're making it available for Case IH 7, 8, and 9 combines," says Martin Lunkenbein, Service and Aftermarket Sales Executive Director – Agriculture, for Camso.
To help producers get into their fields faster than ever before, the new CTS High Speed features an integrated final drive to achieve up to 23 mph, similar speed as a wheeled combine. This 100% bolt-on solution only takes a couple of hours to install and provides a larger footprint that reduces ground pressure by 70%. CTS High Speed comes with 36-in. wide, high-traction tracks.
"Camso offers the widest range of agricultural tracks in the industry and we remain the number one OEM supplier of tracks for agricultural equipment. Our high-quality products are engineered for numerous types of equipment and applications," says Lunkenbein.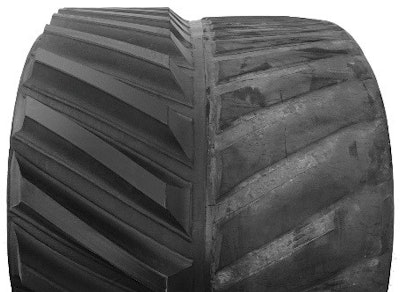 Beyond its new CTS High Speed offering, Camso shared information about its current incentive program that offers customers a $1,000 credit for a new track. As part its certified remanufactured tracks and wheels program launched last year, Camso is offering the credit to customers who exchange a used track core that is 25 in. or more. The used cores are then remanufactured using the same original materials and quality that goes into all of its new products and are resold.
"We provide solutions for customers who want multiple lives from their used tracks and wheels," says Lunkenbein. "Customers can return their original product to their local dealer and have it remanufactured by Camso, or they can choose to buy a certified remanufactured product directly from our inventory. Coming soon we will expand this program to include idlers and drivers."
During the show, Camso displayed its next generation 4500 High Roading track series for the new and updated Case IH Steiger and Magnum Rowtrac tractors. "This is an important addition to our product portfolio as tractors are required to travel greater distances between fields and to pull larger implements than ever before," Lunkenbein says. "It's part of our commitment to answer the evolution of farming. We responded to customers who told us they want to spend less time on the road and be able to get into their fields faster. These tracks do that."
Now, Case IH Rowtrac tractors will be able to reach up to 25 mph on the narrow tracks. Compared to its previous generation of High Roading tracks, Lunkenbein says this latest version is up to 50% faster when carrying implements. "It's about maximizing uptime in the field and on the road," he says. "By simply reducing travel time, customers can boost productivity up to 16%."
According to Lunkenbein, Camso had an engineering team that was involved with the Case IH project from the very beginning. This involvement allowed for the development of a track solution that addressed a market need for high speed and high efficiency.
Optimized drive lugs on the 4500 High Roading tracks allow for maximum power transfer. The Drive lug geometry was designed specifically for Steiger and Magnum Rowtrac drive wheels according to Lunkenbein. "Tread bars were designed for high speed roading and feature an advanced rubber compound that allows for faster speed and is more tolerant of higher internal temperatures during roading," he says.
Camso-equipped products could be found in numerous OEM booths throughout the show, including the Case IH, AGCO, John Deere, and Kinze.
Companies in this article