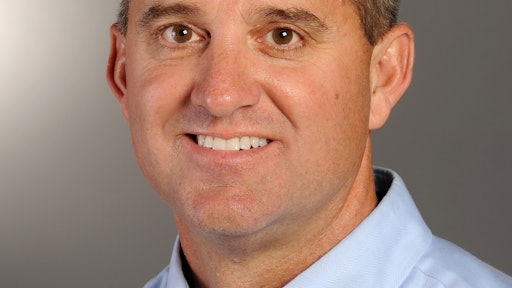 Responses from Dan Ricklefs, Vice President of Global Marketing for Danfoss Power Solutions
The [Industrial] Internet of Things (IIoT)
How is your company approaching the IIoT and implementing it into the company's day-to-day operations? IoT, big data, analytics, connectivity.
By any name, we see this field as a tremendous opportunity for our company, the industry and ultimately the end users of the equipment in which our products are used. The possibilities to provide additional value increase exponentially as we move from a focus on products to subsystems, vehicle systems and even fleet or jobsite ecosystems. Operationally, this evolution is really just starting. We have worked with system and application data in control systems for many years. Adding data storage, connectivity and cloud features to the equation are some of the enabling technologies we have been working on in our portfolio. There's much more to do.
What opportunities are you seeing and challenges are you facing in regards to the IIoT?
Some of the more obvious use cases, such as remote machine connectivity for diagnostics, are fairly easy to recognize and implement. There are some challenges even here as vehicle subsystems may be controlled in different architectures. Data formats don't always match, and bus networks don't always communicate. Connectivity technologies can also be relatively expensive or unreliable in more remote areas where we find many of our applications. Even more fundamental is that the business model of a connected machine may not always be obvious. Can the extra cost generate enough benefit for the supplier, the OEM, the user? It's an equation that doesn't always have an obvious answer. But moving beyond that to a world where we can connect and analyze data from many systems, applications and vehicle types to find ways to optimize performance, the challenges multiply quickly. For example, how much data do we really need to move to the cloud to be able to model performance? How do we analyze rather unstructured data? Is there proper security in our architecture? Fortunately, we are not the only industry looking for answers to these types of questions.
Is the general Internet of Things (IoT) playing a role in your company's product designs? If so, how? And if not, do you anticipate it will at some point in the future?
We are continuing to develop our PLUS+1 control system platform, which offers telematics solutions that connect to vehicle systems in the field. We have also focused on providing flexible, cloud-based solutions that are easy to implement. This enables our OEM customers to focus on the use cases that add the most value to their particular situation without having to invest in the expertise or infrastructure required to make IoT work. We are able to provide easy access to almost any data that exists in the control system. Within hydraulic systems we continue to look for useful and robust data sources, including sensors that can add value in this environment. In our application development centers we are using this data to create better application solutions, and monitor and optimize their performance in the real world. It's difficult to find an area that hasn't been impacted in some manner, but we're still in the early phases of realizing the full potential.
Companies in this article