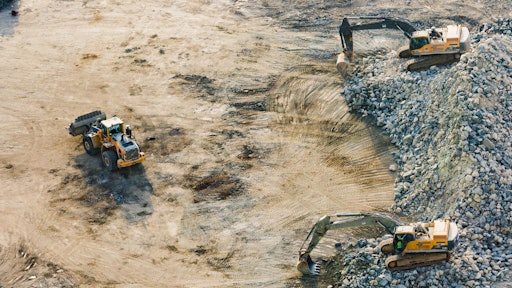 Xerotech
Xerotech has announced it will partner with Agdergruppen—a supplier to the construction and mining industries—to electrify over 200 pieces of construction and mining equipment over the next 5 years. The companies will work together to integrate Xerotech's Hibernium battery platform which feature a modular design to easily scale into any machine design.
Xerotech has developed its battery technology specifically for low volume applications like heavy-duty off-highway equipment. The company understands this is an area of the market which is also looking for opportunities to transition to electric power sources.
The Hibernium battery platform consists of battery modules, a battery management system, battery disconnect unit and the overall battery pack housing. Its modular design enables battery systems from 15-300 kWh to be configured.
Xerotech notes the system is very flexible. In addition to its modular design which provides seven size options, customers also have the choice of battery cell chemistry. This enables OEMs to choose the battery system which will best fit their machine and its application needs.
Listen to our podcast interview with Xerotech to learn more about the company and its battery technology.
"The partnership with Agdergruppen is very exciting for Xerotech as their equipment portfolio is exactly what we designed our Hibernium platform for. Until now, it has been virtually impossible for construction and mining equipment suppliers to electrify these low-volume high-diversity machines. We are providing Agdergruppen with a complete common platform solution across all machines eliminating bespoke engineering and development per machine," said Dr. Barry Flannery, CEO and Founder of Xerotech, in the company's press release announcing the collaboration.
"The Scandinavian market is at the forefront of heavy-duty electrification worldwide and our partnership with Agder will enable both of our companies to lead the market's transition to zero-emission machinery," said Thomas Tomaszewski, VP of Business Development at Xerotech, in the company's press release.
"The industry is changing and we have worked intensively over the past year to come up with solutions for fossil-free machines. It is important for the industry that we as suppliers take responsibility, and take guidelines and political decisions seriously. We will soon come up with more products that are both electric and battery powered," said Kjell Vidar Hamre, Agder's CEO, in the press release.
The collaboration with Adgergruppen is Xerotech's first entry into the Scandinavian market.