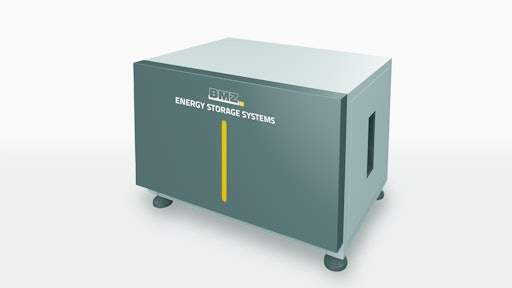 BMZ GmbH cooperates in the area of ​​energy storage systems with the Norwegian company Hans H. Schive, which as the sole Norwegian company becomes the representative for the energy storage systems (ESS) of the BMZ Group in Norway. The partnership will start in May 2018. "The BMZ Group will further expand its market share in the energy storage market with the cooperation in Norway. With the company Hans H. Schive we have found an experienced and reliable battery specialist as a partner," explains Sven Bauer, CEO & Founder of the BMZ Group. "We are pleased about the strategic partnership with the BMZ Group, which is one of the most advanced companies in the field of lithium-ion technologies for energy storage," says Sven Andre Aarseth, CEO of Hans H. Schive AS in Asker, Norway. The BMZ Group also sells its ESS through various partners in Europe and works with inverter manufacturers such as SMA, Victron Energy and STUDER.
Environmentally-Friendly Lithium Ion Battery Technology
With the ESS 7.0, ESS 9.0 and ESS X, solar power users are more independent from electricity prices and use the eco-friendly electricity they produce in house whenever they need it. The ESS is an environmentally-friendly lithium-ion battery technology with a service life of up to 20 years, and is ideal for private households and commercial facilities. Modular lithium ion energy storage allows the photovoltaic energy you produce to be stored in battery modules for later use. Excess energy can be fed into the network in a targeted manner.