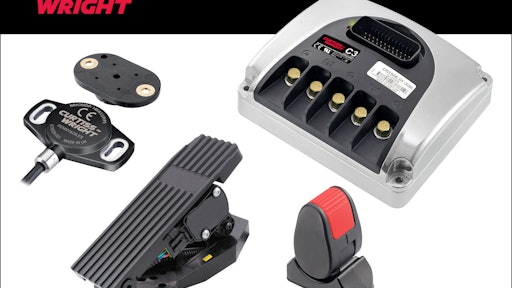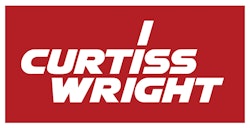 Curtiss-Wright's Industrial division has announced it will be attending ProMat 2017 in Chicago. The show is an ideal opportunity for Curtiss-Wright to showcase the latest innovations from its product brands of PG Drives Technology, Penny & Giles, Williams Controls and Arens Controls.
PG Drives Technology: Small electric vehicles benefit from the use of compact AC and DC motor controllers and systems. On show will be the brand's i-Drive, a highly cost-effective, permanent magnet DC motor controller that provides advanced traction control features for walk-behind and small material handling vehicles. Also on show will be the EN ISO 13849 compliant C3-CE motor controller for Class 3 vehicle applications; and the compact, cost-effective C3pump that combines the AC traction drive of the brand's C3 with a DC pump drive for controlling lifting hydraulics.
Penny & Giles: To provide proportional control within the Human-Machine Interface (HMI), JC Series joystick controllers – including the JC1200 and JC4000 being showcased at ProMat – are available in single- and multi-axis configurations and with multiple handle options. Also being showcased is the brand's range of rotary sensors including the low-profile, fully-encapsulated NRH271/NRH272 for industrial vehicle applications; and cost-effective, shaft-operated SRH301/SRH302 for specialist vehicles.
Williams Controls: Products from this market-leading brand in North America are used throughout the on-highway commercial vehicle sector and include a range of floor-mounted and suspended electronic throttle controls. These include the highly-customizable, heavy-duty WM-526; flush-fitting, low-profile WM-528; and Hall-effect, multi-angle WM-537 electronic floor pedals. Also on the stand will be the WM-830 non-contact, cost-effective rotary position sensor and a range of prototype units scheduled for launch in 2017.
Arens Controls: On the stand will be a range of operator interface control systems and power management products including push-button by-wire shift controls. Also on the stand will be the brand's new range of WTI high voltage traction inverters, including prototype models scheduled for launch later in 2017.