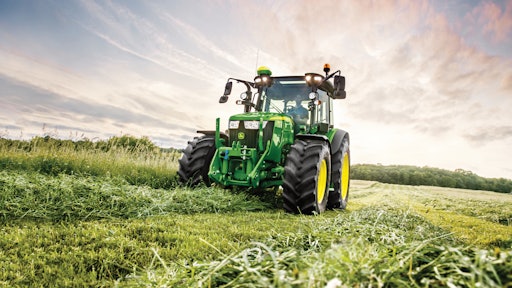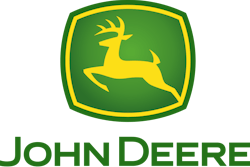 John Deere announces it has enhanced the integrated technology of its new 5R and 6M Utility Tractors to give customers an easy, cost-effective way to view AutoTrac Automated Guidance System information without having to purchase a separate display. AutoTrac enables hands-free steering of the tractor by using GPS coordinates to control the tractor. Whether it's used for mowing, spraying or doing other field work, this new addition can help operators make precise passes and feel less tired after a long day.
"If you're considering buying or leasing a new John Deere utility tractor and want to add AutoTrac, but are worried about the expense or complexity, worry no more," says Lyle McMillan, Marketing Manager for John Deere.
Now, John Deere 5R or 6M Tractors can be ordered with an AutoTrac guidance screen built into the tractor's corner-post display. Regardless of an operator's level of experience, using the corner-post display for automated steering is easy to understand. Once a John Deere StarFire Receiver is added, an AutoTrac activation is completed, and the setup process is finished, operators can start using hands-free steering.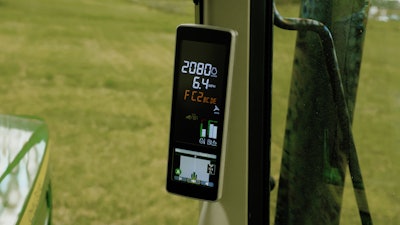 "We know price and ease of use are important considerations if you're thinking about adding a guidance system to your tractor or other machine. Integrating AutoTrac on the corner-post display gives you an affordable and simple way to use straight-line guidance without needing to buy a separate display," McMillan says. "However, if you want more advanced guidance capabilities for your tractor, and if you want to add precision ag solutions like Section Control and on-screen mapping, other John Deere displays and activations can be purchased."
New updates for 5R Tractors also include an optional 16/16 CommandQuad Automatic Transmission that automatically selects the ideal gear and engine speed for optimal fuel efficiency. Category II hook-style draft links and center link are another new option that provides convenient implement hookup without the need for a quick hitch. Deere is also giving customers more tire options to choose from with the addition of large 540/65R38 or 600/65R34 sizes. These bigger tires boost load-carrying capacity at the same tire pressure as smaller tires while their larger footprint can reduce soil compaction. "These tires are made with low-angle lugs at the shoulder area to improve traction and higher angles around the center line to improve ride comfort," McMillan says.
A new premium John Deere Infinitely Variable Transmission (IVT) can now be added to select 6M Tractors for customers who demand precise speed control or who prefer an automatic transmission. The IVT includes AutoClutch that operators can use to quickly brake and stop the tractor without using the clutch. Customers who want to boost hydraulic flow on select 6M Tractors to quickly raise and lower or power large implements or attachments now have an option to choose a hydraulic pump that's larger than the standard pump.
New 5R Tractors can be ordered immediately while new 6M Tractors will be available to order later this month.