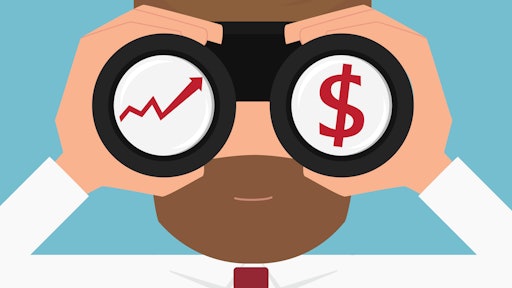 Held once every three years, CONEXPO/CON-AGG is one of the world's largest events dedicated to new technologies within the construction industry while the co-located IFPE will highlight the latest in fluid power technologies, as well as those used for power transmission and motion control.
Are there any particular technologies you are looking forward to seeing at the show?
Caterpillar Inc. representative: Employees have been focused on creating a new Caterpillar CONEXPO experience for months. Attendees should expect our stand and displays to reinforce Caterpillar as the leader in the innovative and digital technology space.
Justin Fluegel, Vice President - General Manger, Hengli America
The technologies I am looking forward to seeing are new combinations of electronics and hydraulics. Since 2014, many companies released new products with these integrated components.
Arjun Mirdha, President & CEO of JCB North America
This year AEM has integrated a technology pavilion into the show. JCB's story began with innovation more than 70 years ago, and today innovation continues to drive our company, therefore, any and all technology that we can utilize to conceive, design and manufacture machines that are more efficient and productive for our customers is of interest. Our team will definitely be investing some time looking at the technology featured within this area of the show.
Stephen Roy, President, Sales Region Americas, Volvo Construction Equipment
I am looking forward to seeing those technologies and innovations that will help our customers be more productive and efficient but my main focus will be meeting with our customers and dealer partners to ensure we are focused on what makes our customers more successful.
What will you be showcasing? Anything new?
Fluegel: This will be the first time exhibiting at CONEXPO/IFPE. We are very excited to showcase our company and present a high quality hydraulic component manufacturer that most people in the US have not heard of yet. We will be marketing our Hengli In-Line product acquisition, HP3V piston pumps, HVS line of mobile valves, ISO 4401 style industrial valves and cartridge valves for our hydraulic product lines in addition to our pneumatic products.
Mirdha: We will be introducing several new, innovative JCB products at the show. The customer product launches will happen in conjunction with CONEXPO. We are keeping further details confidential at this time.
Roy: Although any new product launches remain confidential until the opening of the show, attendees can expect to see the new EC750 Excavator and A60H articulated hauler. Similar to our recent Xploration Forum in Sweden, Volvo will also showcase its award-winning Volvo Co-Pilot system, which is designed for use on machines as diverse as excavators to pavers. Volvo Co-Pilot is used to deliver a new generation of intelligent machine services, such as Load Assist, Dig Assist, Compact Assist and Pave Assist. Volvo Co-Pilot with the assist-functionalities help operators to produce higher quality outcomes, in less time and with less effort.
What forward looking technologies do you anticipate seeing a lot of at the show?
Fluegel: With other companies investing in telematics on their machinery, the integration of more sensing and feedback on the hydraulic systems is exciting to think of the possibilities. Increased intelligence on products should allow for advancements in autonomous mobile machines and advancements in automation of industrial machines.
Mirdha: GPS-based/remote machine management and diagnostic technology were a strong focus at BAUMA earlier this year. I'd anticipate that as the capabilities of these types of technology mature, we'll see greater and greater emphasis on how these tools can help contractors better manage their equipment fleets and jobsites.
Roy: I suspect there will be a lot of machine control and productivity technologies, jobsite productivity technologies as well as alternative fuel technologies.