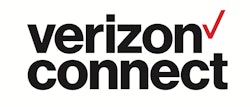 Telogis and Volvo Trucks in North America have entered into a memorandum of agreement (MOA) to bring value to Volvo customers through the future development of services that leverage the comprehensive cloud-based Telogis platform including telematics, compliance and mobile. Telogis' award-winning cloud-based location intelligence platform delivers telematics, dynamic routing, real-time work order management, commercial navigation and mobile integration services for companies with mobile workforces.
"The development of future fleet management services through this MOA will give our customers access to an industry-leading location intelligence solution, and enable us to continue to expand our connected vehicle services offerings," says David Pardue, Volvo Trucks Vice President of Aftermarket Business Development. "This agreement extends our location intelligence capabilities in order to leverage Volvo's integrated connected vehicle platform."
The Telogis location intelligence platform provides operations and field managers with mission-critical, actionable information such as location, fuel economy and vehicle and driver performance data for all trucks in a fleet. This information can be utilized to control costs, increase safety, improve customer service and enhance operations.
"The combination of Volvo's Remote Diagnostics and the Telogis platform will deliver increased uptime, safety and operational efficiencies for Volvo customers," says Jason Koch, Co-Founder and President, Telogis Fleet. "Through this collaboration, we are  bringing together two leading brands in our respective spaces with the goal of having a profound effect on the industry."
As a part of Volvo Trucks' evolving strategy focused on uptime, connected vehicle services now come standard on all Volvo-powered trucks with the launch of Remote Diagnostics. Volvo was the first North American truck manufacturer to offer a telematics solution beginning in 2002. The agreement with Telogis will ensure that Volvo continues to build on its leading position in connected vehicle and fleet management services.