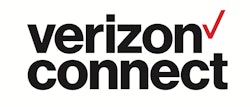 After more than 18 months of successful deployment and rapid customer adoption of the Hino INSIGHT powered by Telogis telematics service, Hino will be enhancing the scope of its partnership with Telogis. Hino Trucks has expanded its INSIGHT platform to create a connected vehicle for all customers. The expanded Hino INSIGHT platform delivers three key services to owners: INSIGHT Telematics – power by Telogis, INSIGHT Remote Diagnostics (INSIGHT RD) and INSIGHT Case Management (INSIGHT CM). Each truck will carry a one year subscription to INSIGHT Telematics powered by Telogis included with purchase.
Hino chose Telogis as its integrated telematics and mobility partner as part of Hino's commitment to provide customers with improved total cost of ownership, better vehicle uptime and world-class user experiences. Hino Trucks is the fastest-growing medium-duty commercial vehicle maker in the U.S, and the third largest truck maker in the world overall.
Hino INSIGHT Telematics powered by Telogis delivers real-time mission-critical data to customers to help them lower total cost of ownership and improve operational efficiencies while saving costs on fuel, maintenance and other expenses. Additionally, INSIGHT Telematics provides Hino specific functionality like DEF level, Regen activity and peer benchmarking. Electronic Driver Vehicle Inspection Reports (DVIR) service is also included as part of the first year of service.
"The success of Hino Trucks is directly attributed to its focus on creating value, a top-of-the-line vehicle as well as the connectivity and the services that extend beyond the vehicle to help their customers manage their entire mobile business," says Susan Heystee, Executive Vice President, Worldwide Sales, Telogis. "Hino is meeting the demand of its customers to have Hino INSIGHT powered by Telogis built-in and standard-fit on every single truck."
"In today's ultracompetitive environment, customers need real-time data on vehicle and driver performance to manage their fleet efficiently," says Glenn Ellis, Vice President Marketing, Dealer Operations and Product Planning for Hino Trucks. "INSIGHT allows us to connect the vehicle between the customer, dealer and OEM, shifting the paradigm in providing a higher level of service and communication."