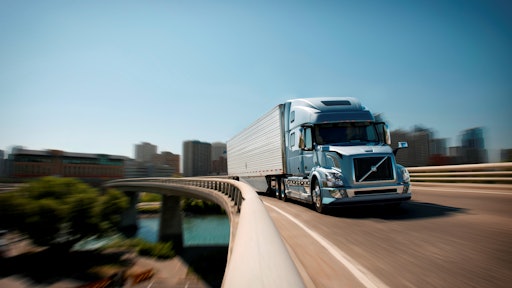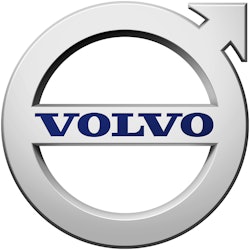 Volvo Trucks North America has launched Omnitracs for Volvo Trucks, a new option for fleet management built on Volvo's fully integrated Remote Diagnostics hardware. Omnitracs for Volvo Trucks meets the needs of customers seeking better data capture and analytics to drive increased productivity and safety through improvements in driver performance and behaviors.
"Omnitracs for Volvo Trucks combines the vast fleet management knowledge of Omnitracs LLC with Volvo Remote Diagnostics hardware to unlock productivity and visibility advantages gained from data analytics," says Conal Deedy, Director of Connected Vehicle Services at Volvo Trucks. "It also enables customers to focus on improving road safety by monitoring driver behavior and performance."
Omnitracs for Volvo Trucks captures critical information such as GPS location, road speed and idle duration and cost. The system can also provide an in-depth analysis of driver performance based on historical and current data and location. In addition, customers can configure real-time text message or email-based alerts for a detailed summary and exception reporting.
"Unlike alternative offers, Omnitracs for Volvo Trucks is fully integrated with Volvo's hardware and requires no additional equipment," says Rich Glasmann, Vice President of OEM Strategy, Sales and Marketing at Omnitracs. "This gives fleets direct insight into their operations, allowing them to more efficiently monitor trucks and promote safe driving behaviors among drivers."
Omnitracs for Volvo Trucks is now available as a subscription option on every new Volvo truck and can also be retrofitted on older trucks equipped with telematics hardware.