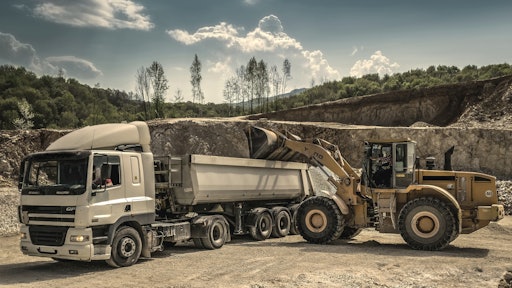 Supplier production launches are proving more challenging for Tier I suppliers with the increasing levels of technology incorporated into end products. Major OEM transitions from agriculture to construction to heavy truck are driving increased technology content. These new technologies tend to start out at lower volumes causing profitability strains. To complicate matters further, our dynamic world is requiring more frequent changes leading up to production launches. All the above headwinds are proving a challenging environment to launch sub-assemblies on time.
In an effort to uncover specific actions leading manufacturers are taking to accelerate new sub-assembly launches, IndustryStar Solutions LLC conducted a series of in-depth interviews. It partnered with Dr. Sime Curkovic of the Haworth College of Business at Western Michigan University to craft and administer a 68-question survey that was completed by 250 professionals across 25 industries. Participating companies included: Bosch, Magna, and BorgWarner among many others. The research produced the following findings:
51% of supply chain organizations are measured against established performance targets for expected contributions to New Product Development (NPD) while
82% of supply chain organizations that realized NPD and ultimate production launch success cited performance expectations of all parties were well defined.
In summary, immense opportunity exists between the development of a new product and supporting sub-assemblies and production launch. However, the question remains, how do cross functional teams collaborate inside and outside their organizations to accelerate launches?
What separates launch leaders
Much of what separates launch leaders from laggards are their game plans. A talented group of football players thrives under the right offensive game plan, so to do professionals. Executing the right detailed game plan matters as subassemblies are often complex engineered products ranging from 50 to 1,000s of parts depending on the product and industry. Further, parts range from purchased to modified to common off the shelf (COTS); all of which need to arrive at the right material requirements dates to launch production on time.
A single combine has about 17,000 parts. The major subassemblies of a combine include the body (cab and grain tank), chassis, electrical, hydraulics, exterior and propulsion (engine, transmission, exhaust, fuel tank), systems. Do electric combines have less parts? In short, yes. An electric propulsion system is much simpler than its traditional counterpart, internal combustion engine (ICE), with fewer moving parts. There are only around 20 moving parts in an electric propulsion system, compared with nearly 2,000 in an ICE.
Even as manufacturers push forward with innovative, sometimes simpler, new technologies such as electric vehicles, there are still 1,000s of parts to manage. Notably, many of these innovative parts can create new challenges as all new types of purchases e.g. electronics, require new skill sets to manage. As an example, there are fewer unique parts in a CASE 580 EV (electric vehicle) backhoe and any one of them can slow down the OEM's important production ramp up.
Tracking the sourcing and progress statuses of thousands of highly engineered parts, which requires engineering services to develop and custom tooling to manufacturer, presents multiple complex workstreams. Ensuring supplier compliance to engineering changes for early subassembly builds and production ramp ups is another area that often expands launch timelines. Today, most companies have a manual system of checks that includes many reconciliation steps that slow the launch process along the way.
To solve these challenges, it is important to avoid relying on manual processes with people carrying it, expediting it, and informing other people. Too many rely on manual tools like Microsoft Excel throughout launch to organize subassembly commercial data, e.g. part timing, returnable packaging, and prototype shipments.
To date, this high-touch approach has worked adequately. However, many company's launch success Achilles heel is often a program manager working long hours to avoid launch delays. As more and more technologies are incorporated into subassemblies, manually tracking critical key performance indicators (KPIs) is becoming bigger than any one individual or function. Today, companies largely throw people resources at launch workload spikes to track, process and report paperwork. As industries face continual pressure to bring innovative products to market faster, more collaborative productivity tools are required.
Crafting a launch winning game plan
You need a game plan for success. Maybe better stated you need an "offensive" game plan for success, as nobody wants to be on defense during a launch. A Plan for Every Part (PFEP) is your common winning game plan for success. PFEP is an expanded "commercial bill of material" that has been an industry best practice for decades to track such information as part costs, lead times and supplier data in one large spreadsheet. Typically, PFEPs are 35 columns of data across. Thus, for a 200-part subassembly, one's PFEP can equate to 7,000 data inputs that need to be manually inputted.
Although PFEP is a wonderful tool, it is often quickly abandoned due to the immense individual manual maintenance effort required. There is a better play. Automated PFEP software allows you to delete your Excel BOM while increasing the pace of your launch. It gives you one central home of commercial data, i.e., a "launch winning game plan."
READ MORE: Rethinking Your Sourcing Game Plan to Win the Future
Leveraging Technology to Further Increase Launch Pace
Converting from a manual PFEP to Automated PFEP software can reduce new product launch timelines by as much as a third. Making an Automated PFEP an integral part of your launch game plan can also have a powerful positive effect on your pre- and post-product launch success. Simply put, our cross functional teams need more Agile tools to manage rapid changes in our more dynamic world. Collaborative productivity software, like Automated PFEP, allows concurrent viewing, editing, and sharing of data real time which empowers launch teams to accomplish more in less time.
What does an Automated Plan For Every Part "Offensive Game Plan" look like?
One "game plan" product commercial bill of material (BOM) data
e.g. consolidate your functional BOMs purchasing, manufacturing into one
Gain earlier access and provide earlier supply chain insights
e.g. highlight supply constraints pre-launch in development to avoid delays
Access for all cross functional team members to view/edit/share data
e.g. empower teams to do work at the same time to compress timelines
Make earlier decisions on targets (cost, time, risk) to attain better results
e.g. refine MRD targets confidence by tracking percent of PFEP complete
Earlier automated reporting (KPIs, calculations, changes)
e.g. automate reporting to free up time and gain more timely insights
Manufacturers that are first to market with a new product tend to generate larger profits than competitors that enter later, even with similar technologies. Immense untapped productivity and innovation gains are available to those leaders that utilize Automated PFEP software as a collaboration tool to accelerate subassembly launches.
Deploying Automated PFEP software can lead to enhanced people productivity, reduced human errors and enhanced reporting visibility, which can accelerate launches. Incorporate Automated PFEP software as part of your game plan to put your team on offense and therefore increase your launch success in the days ahead.
About the Author
William Crane, CEO of IndustryStar, an Ann Arbor, MI-based on-demand supply chain services and software technology company that partners with leaders to reduce the cost, time, and risk of bringing new product ideas to production and beyond. Crane is a trusted advisor in supply chain with demonstrated results starting, launching, and enhancing procurement, logistics, supplier quality and manufacturing organizations.
His work has appeared frequently in the American Production and Inventory Control Society (APICS), Institute for Supply Management (ISM), Council of Supply Chain Management Professionals (CSCMP) and Sourcing Industry Group (SIG), among others. Crane's passion for bringing technologies to market that have a positive impact on the world can be found via his blog Supply Chain for Tomorrow's Technology.
Crane is also Host of the Supply Chain Innovation podcast where he interviews top industry change-makers to uncover strategies, tactics, and tools to expedite, optimize, and de-risk supply chain operations.