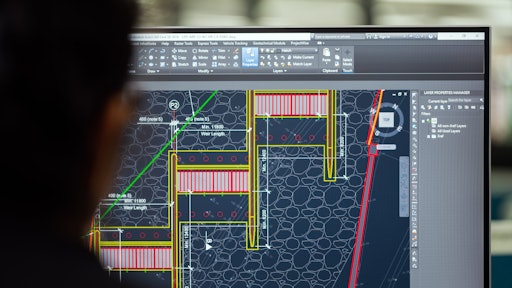 Unsplash
Technology will drive substantial changes in engineering firms' workforce demographics and hiring practices in the coming years, according to experts who participated in "The Impact of Technology on Engineering" roundtable hosted by the ACEC Research Institute.
The experts — McKinsey Partner Jose Luis Blanco, Autodesk VP of Research Mike Haley, ETH Zurich Director of Strategic Foresight Chris Luebkeman, and Jacobs SVP Technology and Innovation Heather Wishart-Smith — outline six likely factors.
1 - More STEM
The United States has been struggling with an engineering shortage for many years, but as technology becomes more complex and more pervasive, the need for skilled engineers will explode. To meet that demand, U.S. schools must graduate more STEM students and we must open the U.S. economy to STEM professionals from other countries.
2 - STEM isn't enough
Technological advances will create the need for graduates with expertise in multiple fields. Not only must graduates combine skills across engineering disciplines but given that engineering challenges in the future will be affected by environmental, such as global warming, and socio-political issues, they will need skills in diverse fields, such as philosophy, earth sciences, or even music.
3 - Diversity and Inclusion are more than just buzzwords
It is not just the right thing to do, but it has been proven in study after study that inclusive and diverse companies perform better. With 30-40% of the engineering workforce retiring over the next 15 years, the engineering industry needs to draw from as wide a demographic pool as possible.
4 - Keep learning to remain relevant
Given the rapid rate of technological advancement, many older professionals will need to continually update their digital skills to keep pace. And as younger professionals age, their technology skills will become outdated and will need to be updated.
5 - Unlimited access
Even as the complex nature of technology in the future demands more inter-disciplinary cooperation, firms and individuals will no longer be tethered to a location. Despite working remotely from around the globe, engineers will be able to access all of the necessary expertise and knowledge.
6 - Cultural challenge
The coming turnover in the workforce and the decentralized workforce will put a huge strain on corporate culture.
These technological impacts are coming — some are already here. Anticipating how they will affect your firm will give you a headstart in the rapidly changing market. Broaden your recruiting. Embrace lifetime learning. And lean on your veteran staffers to share your corporate culture with your increasingly diverse and diffuse workplace.