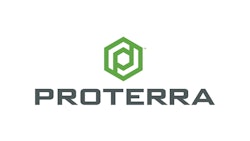 Proterra Inc., the leading provider of zero-emission battery electric transit solutions, has announced that the company's chief executive officer, Ryan Popple, will speak at the "America Answers" event in Washington, D.C. on Tuesday, October 21. The event brings together a diverse panel of government leaders and industry experts to tackle critical national issues surrounding the future of transportation.
"America Answers" is designed as a recurring series of events addressing some of the top challenges facing the United States. Popple will be featured in the inaugural session, titled "Fix My Commute," which will showcase innovative cities and companies that have implemented proactive solutions for curbing congestion, improving fuel economy, reducing the cost of commuting, protecting the environment, improving traffic safety and completing infrastructure projects.
Participants include thought leaders who have demonstrated a determined effort in developing solutions that address these critical issues. They include, among others, Atlanta Mayor Kasim Reed; Miami-Dade County Mayor Carlos Gimenez; Salt Lake City Mayor Ralph Becker; Honolulu Mayor Kirk Caldwell; Diarmuid O'Connell, Vice President of Business Development at Tesla; Di-Ann Eisnor, Head of Global Partnerships at Waze; and Chris Urmson, Director of Self-Driving Cars at Google.
Popple will be joined by Valarie J. McCall, Chief of Government & International Affairs for the City of Cleveland, and the Reverend Benjamin P. Campbell, Senior Pastor of Richmond Hill, to discuss the influential capabilities of buses in providing cities with transportation options that reduce costs and contribute immediate solutions to commute challenges.
"Mass transit is absolutely critical to modernizing US cities, reducing wasteful vehicle congestion, and improving economic productivity in our rapidly growing urban areas," says Popple. "The $80 billion dollars of traffic-related waste in the U.S. market cannot be reduced without partnerships involving technology, policy and transit investments, and this type of event is a crucial step in beginning the dialogue on how to best achieve shared goals. Electric vehicle and advanced software technology, when thoughtfully commercialized into transit vehicles and infrastructure, offers the lowest economic and environmental cost for moving people in cities. Proterra is looking forward to playing a major role in shaping the urban transportation strategies of the 21st century."
Proterra buses have logged more than 650,000 miles of revenue service in cities across the United States, and their performance has resulted in repeat business — a major vote of confidence in the company's technology. Among its customers are King County Metro (Seattle), TARC (Louisville), MTA (Nashville), VIA Metropolitan (San Antonio), CATBus (Seneca, SC), StarMetro (Tallahassee), RTC (Reno), WRTA (Worcester, MA) and Foothill Transit (Pomona, CA). By combining performance, efficiency and design, Proterra buses offer the lowest per passenger cost and environmental impact of any transit technology—electric, diesel, hybrid or natural gas. Proterra customers have already offset over 2 million pounds of air pollution and eliminated the purchase of over 125,000 gallons of diesel and natural gas fossil fuels.