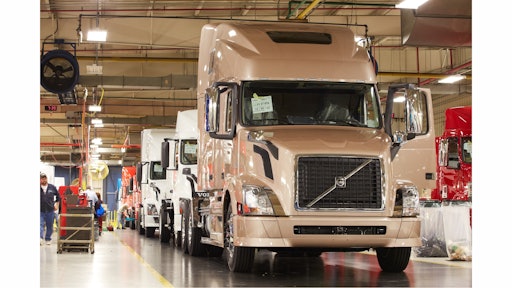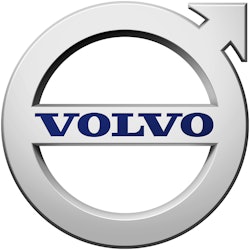 The electric power used by Volvo's New River Valley (NRV) assembly plant in Dublin, VA, is now carbon neutral. As of November, 100% of the plant's electricity is generated by methane gas produced at 13 landfills in the region.

The fossil fuels previously used to generate the NRV plant's electricity in 2013 produced 40,408 tons of carbon dioxide (CO2) emissions. Volvo's electricity provider now uses landfill gas to produce power for the plant that otherwise would have required fossil fuels to produce.

"We are proud that Volvo's commitment to sustainability goes beyond producing fuel-efficient trucks," says Göran Nyberg, President, Volvo Trucks North American Sales & Marketing. "Our customers can be assured that we strive for energy efficiency every step of the way."

"I want to congratulate the entire NRV team for their contributions to our core values of quality, safety and environmental care and their work toward creating a better future for our shareholders, our customers and our people," says Franky Marchand, Vice President and General Manager of the NRV plant. "Today, our electricity is produced without any additional CO2, contributing to an improved environment for our community. The trash of the past is the methane gas that fuels our plant today."

Carbon neutral electricity is just the latest milestone in the NRV plant's commitment to sustainability. Plant management and employees have worked together to identify and implement various initiatives to reduce the plant's CO2 footprint through energy efficiency. Some notable results of those efforts include capturing solar heat absorbed on an exterior wall of the plant to provide heating and removing the lighting from vending machines throughout the plant. These initiatives resulted in a reduction of energy intensity by 30%.

The NRV plant's energy conservation efforts have been recognized with certification under both ISO 50001 standards and the U.S. Department of Energy's Superior Energy Platinum (SEP) program – the top international and U.S. certifications for driving continuous improvements in energy efficiency.