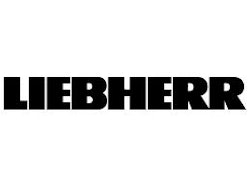 Liebherr leverages the organization's capabilities and announces the formation of Liebherr USA Co., a simpler structure with a broader reach.
Liebherr's remarkable story began in 1949 with Hans Liebherr and the invention of the TK10, the first mobile tower crane. The company that once employed 110 people and recorded net sales of $1.27 million USD in 1950 is now one of the world's largest and most successful manufacturers of construction and earthmoving machinery employing more than 41,000 people in 50 countries with total sales of $10.3 billion USD in 2015.
Liebherr's success and expansion in North America followed a similar pattern to its success in Europe and throughout the world. Liebherr's commitment to the United States market began in 1970 with the construction of its manufacturing facilities and North American headquarters in Newport News, VA. Over the years new companies were formed to fulfill customer needs in different industries.
"As we continue to grow our brand in the United States, we are transitioning into a mixed-sales company," says Dr. Torben Reher, Managing Director of Liebherr USA Co. "We are confident that this new platform will leverage the existing know-how and expertise among Liebherr divisions providing Liebherr business partners and customers with an exceptional and consistent experience in the United States."
Liebherr USA Co., the newly formed mixed-sales organization, will serve as the umbrella company and the existing Liebherr sales and service companies will become divisions of Liebherr USA Co. Excluded are Liebherr-Aerospace Saline Inc., Liebherr Gear Technology Inc., Liebherr Automation Systems Co., and Liebherr Mining Equipment Newport News Co. However, sales and service for mining equipment in the U.S. will be incorporated into Liebherr USA, Co.
"Liebherr USA Co. will allow us to approach our customers more efficiently and ultimately increase customer satisfaction in the US," says Peter Mayr, Managing Director of Liebherr USA Co. and Head of the Liebherr Construction Equipment Division.
In practical terms, all points of contact and business relationships will remain the same for the company's business partners and all contracts/programs/arrangements/agreements will remain in effect.
Daniel Pitzer, Managing Director of Liebherr USA Co. and Head of the Mobile and Crawler Cranes Division, states, "Liebherr in the United States is an amazing success story that was made possible by our loyal American customers. The formation of Liebherr USA Co. will elevate our organization to a higher level." Pitzer ended by saying, "I'm extremely proud and excited for our customers and for Liebherr to 'Be Part of something BIGGER' going forward!" making reference to Liebherr's new company and emphasizing the strong statement Liebherr made earlier this year during bauma.
The new organization will become effective on June 1, 2016. Liebherr USA Co. will be led by a team consisting of three managing directors who will be responsible for providing strategic direction.