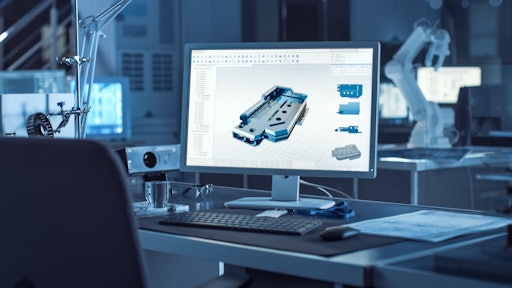 ©Gorodenkoff – stock.adobe.com
The Ricardo Digital Engineering conference is an online event featuring the theme of the virtualization of future vehicle engineering. It will be hosted in the form of both pre-recorded and live-streamed sessions running from Monday, November 23-27, 2020. 
Pressure to reduce and eliminate emissions, improve urban air quality and reduce the carbon intensity of transportation, mean that the wide-scale electrification and hybridization of vehicles is becoming a reality. This presents a challenge for the product development process to deliver vehicles which are cost-effective, attractive, and compliant with international regulations.
Ricardo Digital Engineering 2020 will explore current trends and future developments in product engineering as the increased use of virtual toolchains – as opposed to just discrete computer-aided engineering (CAE) applications – becomes essential for future vehicle development. A key focus will be on Virtual Product Development (VPD): a right-first-time design approach with more efficient physical testing through eliminating prototype hardware stages in the development process.
The conference will commence on Monday, November 23 with an available on-demand pre-recorded opening speech, from Ricardo group strategy and transformation director Mike Bell. The live content of the conference will then follow over the following three days, for which delegates can register for free to attend. Recordings of each session will be available on demand from the day after each live stream. Finally on Friday, November 27, an online content hub will be launched, featuring technical papers, case studies, blogs, interviews and videos of carefully selected topics, being the most relevant to the current challenges and future technology developments in digital engineering. This content will be available to access 24/7 and will remain live indefinitely and be updated regularly.
Those wishing to sign-up for free-to-attend live events of the Ricardo Digital Engineering Conference: Virtualisation of Future Vehicle Engineering, should use the following links: