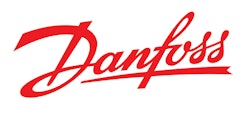 Danfoss Power Solutions offers the new Propel Application Library, or PAL, which allows equipment manufacturers to develop high-quality, advanced propel software solutions more quickly — often cutting development time in half.
PAL is a collection of approximately 80 software function blocks for propel applications from the extensive PLUS+1 toolbox. Through the use of Danfoss PLUS+1 and PAL, OEMs can develop complete propel systems for mobile machinery or easily integrate any PAL function block into an existing propel system — regardless of the system configuration or hardware in use.
Utilizing Danfoss expertise with proven, high-quality software blocks that can be dropped into an existing system, manufacturers can reduce costs and improve time to market. The solution also creates efficiency by providing one software library to manage, rather than multiple customized solutions. Using PAL and PLUS+1 gives programmers a common software environment that encourages collaboration and sharing of best practices. PAL also helps less-experienced developers or engineers create advanced propel solutions, without advance software development expertise.
"PAL not only provides a competitive advantage by allowing for superior machine performance, but it's also an easy-to-use solution that can dramatically reduce development time for manufacturers and distributors," says Simone Dilling, Director – Sales, High Power Closed Circuit, Danfoss Power Solutions. "PAL can be used for a wide range of propel solutions for all types of equipment, giving our customers great flexibility coupled with ongoing support from Danfoss experts."
PAL supports all phases of software development from beginning to end: requirement, design, implementation, testing and acceptance. Though the process to design the right system may seem complex, the PAL "card game" simplifies the process, which allows complete systems to be built using combinations of four types of cards, each representing four types of blocks: compliance, input, function, and output. Instead of coding software from scratch, a manufacturer's development team can focus on system configuration and fine-tuning the solution to best fit their customers' needs.
With PAL function blocks, OEMs can address a multitude of issues, including hydrostatic core functionalities, engine overspeed, anti-spin control, torque distribution, fuel saving/eco modes, electronic pressure control override and anti-stall. The PAL library includes capabilities in power management, machine protections, and multi-motor and dual-path applications.