Off-road industrial machines require multi-function implement operation with dynamic duty cycles. In many cases, machine implements demand short bursts of full engine power and brake dynamic loads requiring 50% or more of energy consumed. Many next-generation machines reduce energy loss and improve productivity by incorporating hybrid electric approaches with energy storage. An efficient implement solution enabling the hybrid electric approach is essential to achieve maximum improvement potential.
This topic will be discussed during the education session "Fundamentals of Hydraulic Systems" taking place during IFPE 2020. The Association of Equipment Manufacturers (AEM) recently spoke with the session's presenter, Dale Vanderlaan, R&D engineering manager at Parker Hannifin, to discuss ElectroHydrostatic Actuation, its benefits, what attendees can expect him to share at IFPE 2020, and what key takeaways they'll get from participating in his education session.
AEM: You are slated to speak at the upcoming IFPE 2020 show in Las Vegas on the topic of hydraulic system fundamentals and, more specifically, ElectroHydrostatic Actuation. What are some benefits that can be gained by companies who employ ElectroHydrostatic Actuation, especially as it compares to some of the other technologies out there?
Dale Vanderlaan: ElectroHydrostatic Actuation is an extremely flexible solution, focused on improving hydraulic system efficiencies. Next generation off-road mobile machines will be electrically powered. Simply powering an existing pump and hydraulic system with a battery does not address the efficiency of the hydraulic system and will require a large battery which takes up a lot of space and can be costly.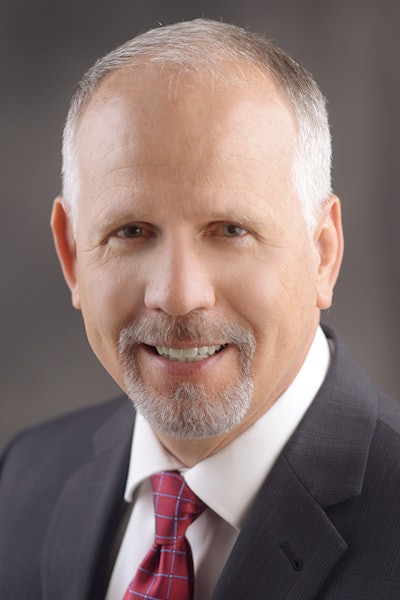 By taking an ElectroHydrostatic approach to improve system efficiency, existing cylinders and system infrastructure can be used. Electromechanical types of systems are not practical, so we know that hydraulic cylinders will not be replaced anytime soon. Not having to change cylinder technology is a significant benefit.
Addressing valve loss within a system is also key to improving efficiency. Changing the traditional hydraulic distribution method with a power-on-demand approach can be very beneficial with certain functions. ElectroHydrostatic Actuation does not require a control valve to control the actuator, which eliminates the valve loss for a particular function. If applied to more than one function, additional valve loss can be eliminated.
The flexibility of ElectroHydrostatic Actuation should not be minimized. Being able to apply it to the right need within an application is a key benefit. The ability to distribute power through hydraulics is a definite advantage over an electromechanical approach.
And, finally ElectroHydrostatic Actuation enables energy recovery and it can be accomplished fairly easily in applications where it makes sense. Energy can be recovered and used right away or stored in the battery.
AEM: Do you feel the industry – at least in general – widely understands the benefits that can be gained from ElectroHydrostatic Actuation?
Dale Vanderlaan: Yes, in general, I think that the benefits of ElectroHydrostatic Actuation are understood in the industry. However, I don't think that the flexibility of the approach is well understood. It does not have to be an all or nothing type of decision, there isn't a need to add complexity and cost to have a dedicated motor pump for every possible function. It is important to take advantage of the system's flexibility and target ElectroHydrostatic Actuation to a function where it makes sense.
AEM: What are some frequently asked questions you hear from manufacturers at this point in time about the technology?
Dale Vanderlaan: Performance and cost are the two main areas of concern from manufacturers. The benefits of the technology need to be greater than the cost, and that really comes down to targeting a solution and picking the right technology for an application.
First and foremost, manufacturers want to be sure that the performance and response of a traditional approach are not degraded. I believe that you can get similar performance for mobile applications and often better performance. The key is to understand what the requirements are and work to select the right technology to accomplish the goals.
There are usually questions related to noise as well. When vehicles are powered with batteries, they operate with less noise. Manufacturers want to understand the impact on noise reductions.
AEM: What knowledge do you want attendees of your session at IFPE 2020 to walk away with and be able to implement at their own companies?
Dale Vanderlaan: Electrification is happening at all sorts of levels and adoption rates. It's about getting ready for it, since it's a matter of when, not if. Smaller machines are already battery powered. As battery technology improves it will be an enabler to move to the ultimate goal of battery-operated large off-road machines.
Because of this, it is important to move into this next-generation hydraulic system approach. We are seeing one motor driving exiting pump and system, but the real benefits are to be gained by making hydraulic systems more efficient. Parker is the leader in motion and control technology, and has demonstrated this in many applications including aerospace. There are significant improvements when Electrohydraulic Actuation are implemented.
Companies in this article