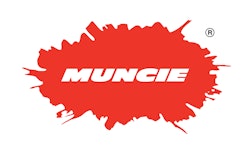 Muncie Power Products Inc. announces that its online power take-off (PTO) and mobile hydraulic system training program, M-Power Tech, is now available in Spanish.
M-Power Tech is designed to provide information aligned with that provided in Muncie Power's long-standing Muncie Product and Application School. The online program covers Muncie Power's complete product line, in addition to applications using these products and useful formulas.
The online program is available at no cost to the user. All that is required is registering, and creating a username and password. Setting up an account is easy.
M-Power Tech is especially beneficial for those who are responsible for the selection of PTOs and hydraulic components.
M-Power Tech users can access the online program from anywhere and complete the lessons at their own pace.
Upon completion of the online training program, each participant receives a certificate in the mail from Muncie Power Products.