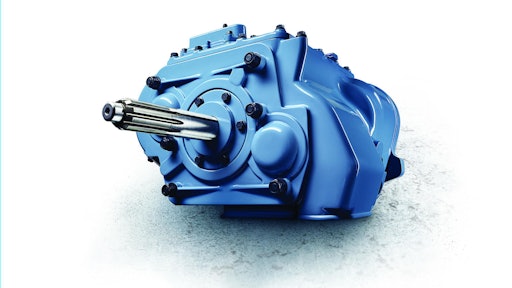 Diversified industrial manufacturer Eaton Corporation has added the company's Eaton Fuller FLEX Reman transmissions to its specially packaged line of remanufactured and aftermarket components, bringing customers additional genuine replacement parts choices and 12 months of extra warranty coverage. When customers purchase a combination of a FLEX Reman or standard Eaton Fuller remanufactured transmission with an Eaton Advantage Series clutch and Roadranger lubricants, the transmission warranty coverage is extended from two to three years.
"The package has been very well received by our commercial truck customers since the program was launched earlier this year," says Bill Fouch, aftermarket marketing manager for Eaton's transmission business. "Given its success, we decided to add our lineup of FLEX Reman transmissions along with the warranty extension giving our customers additional value when they purchase genuine Eaton aftermarket components."
Because Eaton FLEX Reman transmissions cover a wide range of torques and are shipped with no clutch housings, truck dealers are able to lower their parts inventories and still increase the availability of multiple remanufactured transmission models. In addition to dealers, fleets also benefit from the FLEX Reman line with enhanced access to the many models of Eaton remanufactured transmissions.
"When faced with a truck down situation, access to quality remanufactured components is critical," adds Fouch. "Our FLEX Reman transmissions allow for that needed quick turnaround."
In addition to the use of OEM-quality parts, Eaton heavy-duty Fuller Reman transmissions have roughly 20% more new parts than most other remanufactured transmissions, and all units are performance tested to ensure Eaton standards and specifications are met.
Eaton Solo Advantage and Easy Pedal Advantage clutches feature extended 50,000-mile standard lubrication intervals for linehaul applications, premium patent-pending release bearings, and added protection against potentially harmful driveline vibrations because of the excellent dampening that results from Eaton's Vibration Control Technology (VCT). Eaton's Solo Advantage is a self-adjusting clutch that results in reduced maintenance due to eliminating the need for time-consuming manual adjustments for improved uptime. It is also ideally suited for trucks with hydraulic linkages. The Easy Pedal Advantage clutch requires manual adjustments and is designed for quick and easy maintenance.
Roadranger synthetic lubricants, including SAE 50 transmission fluid and SAE 75W-90 and SAE 80W 140 drivetrain fluids, feature high-quality raw materials and additives to offer superior heavy-duty truck performance. 
The aftermarket package program is available for standard linehaul applications in the United States and Canada. Additional program details are available by referencing the Reman Bundle Package Sales Card (APSL0300) and the Warranty Guide (TCWY0900) on Roadranger.com.