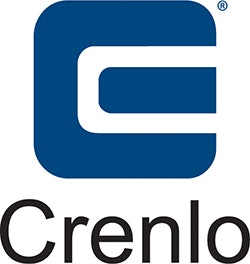 Angeles Equity Partners, LLC (Angeles), a private investment firm focused on value creation through operational transformation, announces the acquisitions of Crenlo Cab Products, LLC (together with its Emcor and Siac do Brasil affiliates "Crenlo") from KPS Capital Partners, LP (KPS) and Worthington Industries Engineered Cabs (WIEC) from Worthington Industries.
Angeles is merging Crenlo and WIEC to drive growth through improved manufacturing scale and capabilities, better geographic reach, and broader product portfolio applications. The combined business will be majority owned and controlled by Angeles, with Worthington Industries retaining a minority ownership position as part of its cashless transaction with Angeles.
"Crenlo and WIEC are recognized independent providers of engineered operator cabs in North and South America for many of the world's heavy equipment and off-highway vehicle manufacturers," says Timothy Meyer and Jordan Katz, Co-founders and Managing Partners of Angeles Equity Partners. "This transformational merger will create a business with remarkable capabilities and scale. We believe this is a compelling opportunity to leverage our firm's capabilities to help the new company achieve its full potential."
"Angeles is excited to partner with John Duncan and the Crenlo management team on the integration and transformation of these businesses," says Frank Spelman, Managing Director at Angeles Equity Partners. "We expect customers will see positive near-term changes resulting from this merger as we leverage the best of both organizations to offer customers exceptional value, quality, and reliability."
Crenlo designs and manufactures engineered cabs in Minnesota and through its wholly owned Siac do Brasil subsidiary in South America. Crenlo's Emcor division provides high-quality server cabinets, enclosures, and consoles engineered to protect sensitive electronic equipment in the commercial enterprise and defense sectors in North America. Worthington Industries Engineered Cabs designs and manufactures "Made in America" custom engineered cabs in South Dakota and Tennessee. The combined company is well positioned to provide value-added engineering, complex fabrication, manufacturing speed, and exceptional service to leading manufacturing customers.
"Angeles Equity Partners' significant operating experience and value creation capabilities make them the right partner to integrate, strategically position and transform the new company for success," says John Duncan, President of Crenlo.
Lincoln International and Paul, Weiss served as financial and legal advisors, respectively, to Crenlo and KPS in the transaction. Worthington was advised by Cowen and Vorys. Honigman served as legal advisor to Angeles.
Companies in this article