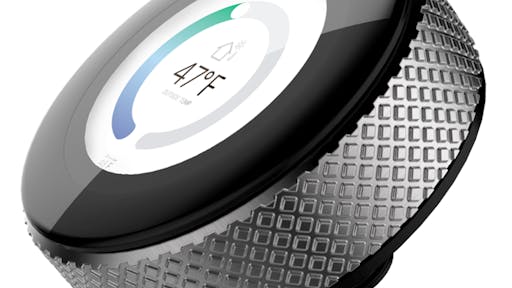 Grayhill Inc. recently released a video introducing its new Touch Encoder, which helps off-highway vehicle product development engineers simplify designs for equipment controls.
View the video for a first look at the stylish and robust new Touch Encoder, with its vivid high resolution screen. See how it shrinks the user interface footprint for off-highway applications. Combining multiple buttons, trackballs, and switches into one product, the Touch Encoder is a great choice for literally thousands of off-highway vehicle applications. Armrest, dashboard, and marine applications are just a few examples that can benefit by the Touch Encoder's no-look operation, impact resistance, and CANbus interface.
Designers can see first-hand the intuitive tablet development app that lets them personalize multi-touch gestures, generate images, customize the display, and trigger the logic themselves – without needing a software engineer to configure the device.
Key advantages include:
No look operation
Supports multiple configuration options
Easier and less costly to support multiple languages
CANbus interface
Supports tap, swipe, and rotation gestures
Consolidates multiple component functionalities
Sealed construction
Impact resistant