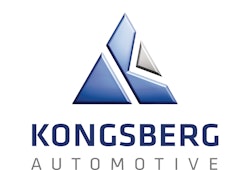 Kongsberg Automotive (KA) and LOFA Industries announces that they have entered into an agreement to develop the control panel products currently produced by LOFA for the European market.
These control panel products typically contain KA technology such as the KAntrak programmable displays. The control panels are compatible with and adaptable to all major commercial engine brands, such as those produced by the current Kongsberg Automotives customer base. The versatile panel products can be applied to a wide range of industrial engine products such as pumps, generators, light towers, compressors and other stationary and mobile engine applications.
As a result of the agreement, KA will directly manage sales and distribution within the region through the business area Driver Control Systems. Efforts will begin immediately with KA displaying their KAntrak products within the LOFA applications at their booth in the bauma show, Hall A4, Stand 327. The products displayed will include the new CP620 Tier IV control panel.
"This is an exciting cooperation effort between two synergistic market leaders that is sure to provide superior value to our customers," says Jim Ryan, Executive Vice President of Driver Control Systems. "The potential for sales growth is significant and we believe the LOFA products bring an extension to our product offering that will benefit our existing customers as well as provide new opportunities to expand our controls business."
"LOFA is excited to further develop our relationship with KA in the European market in an effort to strategically grow our business geographically. With Kongsberg Automotives brand name recognition and European sales and distribution footprint, this is a tremendous opportunity for both companies to achieve significant European market penetration in the off-highway segment," says Stephen Rary, CEO for LOFA Industries.