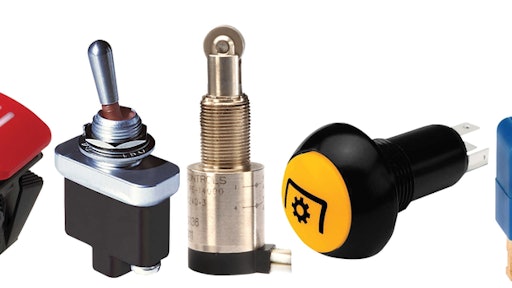 Peerless Electronics Inc. announces its online OTTO Controls e-store is now open.
The store offers a vast selection of OTTO's toggle, rocker, Hall Effect and pushbutton switches, switch guards, grips and accessories.
Many of these switches are sealed and are ideal for industries with demanding environments such as marine, aviation, truck, bus and specialty vehicles, medical equipment and the military.
Peerless stocks more than 500 different switches from OTTO Controls.
Peerless Electronics is an authorized stocking distributor for OTTO Controls and has been distributing OTTO to major manufacturers in North America since 1980. Now Peerless is making this product available through easy on line ordering. In addition, Peerless offers Value Added switch assembly services such as switch harnesses, switch panels, and engraving and hot stamping of legends.
The website offers full descriptions, high resolution photos, and synergistic accessories and data sheets for each product. The Peerless website is open 24/7 and allows for same day shipping.