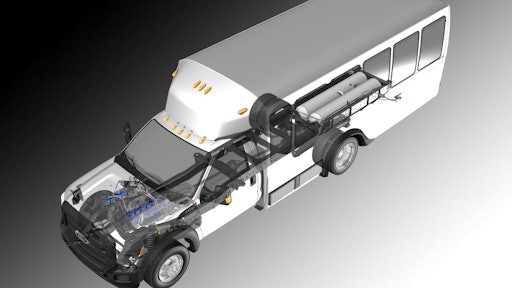 ROUSH CleanTech
We hear a lot about various alternative fuel vehicles. Just how different are vehicles fueled by propane autogas and those charged by electricity? We get into the nitty gritty details and explain the benefits of each.
From a drivetrain perspective, propane and electric vehicles are very different; however, each have their own set of benefits when used in the ideal duty cycles. Propane-powered vehicles utilize an internal combustion engine, but since the combustion of the fuel does not produce the same level of harmful chemicals as diesel or gasoline, they do not require the complex engine aftertreatment to meet tailpipe emission standards. Electric vehicles use a high voltage motor and battery pack to provide propulsion; there is no engine required.

How the drivetrains operate
A battery-electric vehicle operates when energy is stored in the form of direct current within hundreds of individual battery cells wired together in series within a large battery pack. Some trucks may operate with a single battery pack, however, most utilize multiple battery packs to provide enough power for a usable vehicle range. When the operator uses the accelerator pedal, the high-voltage direct-current electric motor takes energy from the battery packs and transfers it into mechanical torque to move the vehicle forward. When the accelerator pedal is released or the service brakes are applied, the electric motor then reverses to act like a generator, which provides a source to recharge the high voltage battery packs. While the regen created by capturing this kinetic energy isn't enough to fully recharge the batteries, it can provide for higher vehicle efficiency, increasing total vehicle range.
A propane-powered vehicle operates with liquid propane that is kept under relatively low pressure in a fuel tank and pumped to the engine via a fuel pump. While most of us generally think of propane as a gas, it is a liquid at -44 F (-42.2 C) or at pressures over 100 psi (6.9 bar). A liquid fuel system is much more reliable than a gaseous vapor system, because fuel pressure can be kept more constant and environmental factors like temperature and humidity have less of an effect on vehicle reliability. Once the liquid propane is pumped to the engine, it is injected into the combustion cylinder and fueled much like gasoline. This combustion creates force to turn the engine crankshaft, which is transferred to the vehicle transmission, then finally to the driveshaft and rear axle to propel the vehicle forward.
READ MORE: ROUSH CleanTech Gen 5 Propane Autogas Fuel System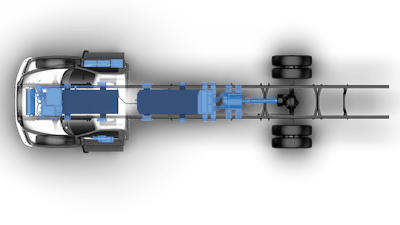 Fueling and charging
Propane vehicles are fueled in a traditional sense, meaning the vehicle operator connects a fueling nozzle to the vehicle, which is connected to a pump that transfers propane from a large stationary tank into the vehicle fuel tank. At a rate of 8-10 gpm (30.3-37.9 lpm), fueling a propane vehicle takes about the same time as refilling a gasoline vehicle.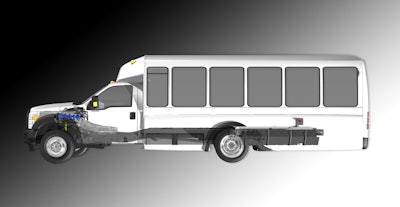 Obtaining and dispensing fuel is one of the major operational benefits of propane as a vehicle fuel, as it is easily transported from refineries to end user locations, it is non-toxic and non-carcinogenic, and it can be obtained for a relatively low cost — less than any other transportation fuel source. A typical entry level propane fueling station for a commercial fleet application is $5,000-20,000. Propane fuel providers may even include the price of the fueling infrastructure into the contracted price per gallon of the fuel, which makes the capital outlay of propane infrastructure one of the most affordable available to fleets — and allows for easy budgeting.
When it comes to electric fleet vehicles, each vehicle in the fleet will have its own dedicated charger to recharge the high voltage batteries at the end of a shift. There are two ways to charge an electric truck, either with alternating current (AC) or direct current (DC), otherwise known in the industry as level 2(AC) or level 3(DC). Level 2 charging is much slower at recharging the batteries than level 3, but can be obtained at a much lower cost.
It is up to each individual fleet owner to determine what level of charging is right for their fleet. For example, if a delivery service only runs their trucks one shift a day and the vehicles sit overnight for long periods of time, then level 2 charging can be a great low-cost solution for them. Level 3 charging infrastructure would be better suited in the case of a delivery operation with multiple shifts and relatively low vehicle downtime.
The cost of level 2 versus level 3 is significant based on current technology. Generally speaking, a fleet owner could expect to pay anywhere from $3,000-5,000 dollars for each level 2 charger; level 3 charging can be in excess of $50,000 per vehicle. The benefit of electric vehicle charging is the return on investment over time, as the fuel is paid for on a kilowatt hour basis, which costs a small fraction of a gallon of conventional fuels.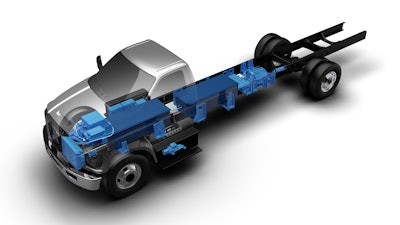 Emissions and costs
Both battery electric and propane can offer great benefits for fleet owners when it comes to emissions and cost. When you consider the entire spectrum of tailpipe emissions. Propane offers drastic decreases over both diesel and gasoline, without the need for complex aftertreatment devices. Cost savings can be significant without a large upfront investment. On average, the cost of a gallon of propane is about half the cost of gasoline or diesel, while still offering a comparable vehicle driving range. Plus, the incremental price of a vehicle equipped with a propane fuel system is only a small increase over comparable gasoline or diesel power options. Some fleet managers report less than half the cost per mile with propane compared with conventional fuels.
Another major benefit is that with new renewable fuel options, propane can be considered a low carbon fuel and eligible to receive monetary credits as part of the California and Oregon Low Carbon Fuel Standards. Some propane vehicle purchases are eligible for funding through the 2021 Infrastructure investment and Jobs Act, government grants, VW settlement funding and more.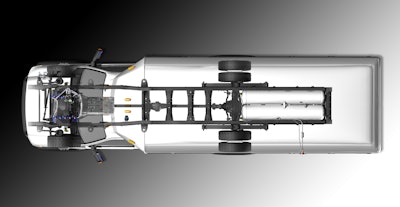 Battery electric can offer the highest reduction in total vehicle tailpipe emissions because there is no engine, and no exhaust emitted from the vehicle. This total elimination of vehicle emissions is the major reason why there is such a high demand for electric vehicle adoption in the transportation industry. Many non-governmental organizations and scientific groups believe that zero emission vehicles, when paired with renewable energy sources, can offer the greatest reduction in greenhouse gas emissions and have the biggest positive impact on climate change. However, not all electric vehicles are charged using sustainable power sources; for example, coal is frequently used to generate electricity. It's best for each fleet owner to consider their local utility plans for future power generation.
From a cost standpoint, electric vehicles continue to be very expensive to purchase; however, there are many state and federal funding programs available to offset their initial purchase price and required charging infrastructure. Today, nearly all of the commercial medium- and heavy-duty electric vehicles currently being purchased are partially paid for with grant funding. If the proper grants can be obtained, electric vehicles can offer low ownership costs due to the extremely low cost of properly managed vehicle charging. If you subtract the upfront cost of charging equipment and vehicle cost, electric vehicles can be operated for as low as $0.15 cents per mile, compared to $0.70-$1.00 per mile for diesel powered vehicles.
There are many propane and electric vehicle manufacturers that offer advanced clean transportation for customers to achieve a cleaner emissions profile and a positive return on their fleet vehicle investment.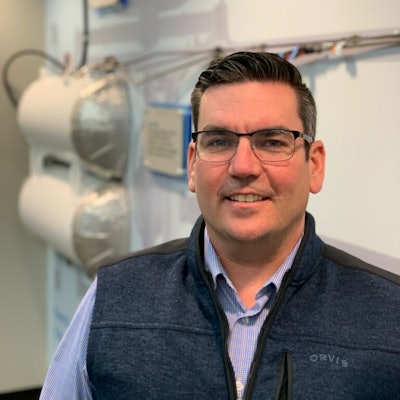 This article was written and contributed by Adam Wilkum, Director of eMobility, ROUSH CleanTech.
About the author
Adam Wilkum is director of eMobility for ROUSH CleanTech. He spearheads efforts to promote EV technology in the transportation industry while advising customers on the transition to ROUSH CleanTech's battery electric vehicles.
Companies in this article