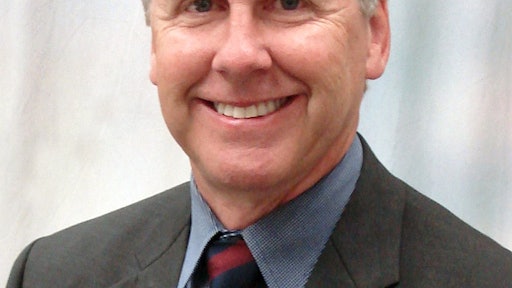 What is your primary industry of focus for 2012, and why?
MICO specializes in providing both off-the-shelf and custom engineered hydraulic brake components and solutions primarily to the off-road machinery segment. First and foremost, we focus on applications that require rugged components that deliver high performance and durability. For 2012, we see our top three markets continuing to be construction, mining and agricultural equipment. Military has also emerged as a strong growth market for us as governments upgrade their vehicles and require more sophisticated braking solutions.
Which would you consider to be your strongest market?
In many ways, mining is our strongest market as it presents the most demanding brake environment in terms of severe operating conditions and required ruggedness. Design for severe service is a core competence of our brake components so mining has always been a strong fit. While mining is our strongest segment, the mining sector does not produce the high quantity of vehicles as, say, construction or agriculture which are our largest market segments by overall sales. However, mining remains an important segment for MICO. We continue to strengthen our presence there and, by extension, use what we learn there to strengthen our designs in other markets.

Have you diversified into any new markets?
MICO is experiencing an increasing presence in the agricultural and military markets. Our investment in Electro-Hydraulic braking systems has been a key factor in our ability to address the changing needs of these two segments.
Military specifications on new vehicles are calling for Anti-lock Braking systems (ABS), Traction Control (TCS) and Stability Control (ESC) to improve vehicle stability, steerability and in some cases stopping distance. Upcoming European regulations are also driving demand for EH braking systems incorporating ABS for larger agricultural tractors that travel at higher speeds on-highway.
Where have you and do you plan to expand internationally?
MICO has had an active global distributor network for several years and a significant portion of our business is outside of North America. We have experienced strong growth in China and see future growth potential in India and South America driven by the expansion of local mobile machine manufactures in those areas along with the opening of regional factories by several North American machine manufacturers.
Are you prepared for an upswing?
In 2010 we experienced a large upswing along with everyone else dealing with the recovering mobile machine markets. Fortunately we had positioned our manufacturing to handle the imminent economic upturn and have been able to deal with the challenges of the ongoing market growth. We continue to position and invest for further market growth globally through equipment upgrades and capacity expansion in our facilities in Minnesota, California, Mexico and Europe.

In what ways have the Tier emissions regulations affected your company and its products?
Tier 4 requirements have affected the entire industry and MICO feels that these requirements have strengthened our position with manufacturers. Because of our ability to deliver custom, efficient components, our manufacturer partners have been actively installing MICO components on many of their new generation machines delivering increased power at greater efficiency. Delivering efficient components will continue to be a core element of MICO's growth strategy.

Have you had any dramatic changes in design or technology demands from the customer?
The biggest new technology shift we see from customers is their interest in electrohydraulic braking solutions including ABS, Traction Control, and Electronic Stability Control. Electrohydraulics and mobile machine electronics in general are not new to the machine market. Nor is the use of ABS, TC, and ESC in the automotive market. But the adoption of these technologies specifically in the heavy equipment market is relatively new and is being driven by a number of factors ranging from new on-highway safety regulations in Europe to market drivers as simple as end-users desiring the same level of braking performance and vehicle stability in their equipment as they are accustomed to in their personal vehicles
What product features and enhancements have you focused on, and will you focus on, in the coming years to stay competitive in both domestic and global markets?
In response to the continuing adoption of electronic controls throughout mobile machinery, MICO recently established a dedicated electrohydraulics engineering group located in a new facility in Shakopee, MN. While have been delivering electrohydraulic brake solutions for several years, this investment will position MICO to better develop advanced integrated electronic brake solutions to enhance overall vehicle drivability and safety in the off-highway and heavy mobile machine markets.
Companies in this article