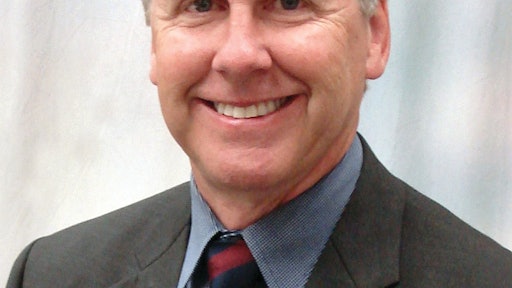 What are the current and emerging economies being investigated as opportunities?
We see strong growth potential in the Latin American markets, particularly Brazil and Mexico. We see Mexico as a market with strong momentum. While their growth rates have slowed somewhat, China and India continue to be markets that we plan on growing in, particularly due to our customers having increased manufacturing there. Brazil continues to be an area with opportunity for ongoing investment. Regional agricultural expansion is driving growth in the ag equipment market and preparations for the upcoming World Cup games and Olympic Games are driving the construction segment as Brazil upgrades it infrastructure.
What does MICO look for in a region when it considers investing in expansion?
MICO looks for conditions that create and support long-term growth in a region and where a region is on the growth curve. Typically when a market is first emerging, there is an emphasis on low cost machinery purchased in volume to support rapid growth, with less weight placed on machine features and durability. In the next phase of growth, there is increasing demand for high-performance machinery as manufacturers not only upgrade machines for local use but expand to build machines for export to more demanding markets. MICO looks to invest and grow in these maturing, long term growth regions.
How has your business model changed since the 2008 global recession?
I wouldn't say that MICO has changed its business model, however, the recession reinforced the importance of broadening our product portfolio and expanding our global presence with programs we already had in place. Over the last five years, MICO launched the MOBEUS electro-hydraulic division, expanded further into Asia and Latin America and developed strong distribution partnerships globally. All of these efforts are intended to drive long-term growth, diversify our business and spread risk out.
During the recession, MICO placed renewed and reinforced emphasis on lean manufacturing processes and focus on quality. The programs and processes implemented during that period are still in place today to deliver high-quality at the greatest efficiency.
What areas do you see in the off-road mobile equipment industry that are lagging?
For braking off-road machinery, we are just seeing the advent of the age of smart, connected systems that can utilize connectivity to improve braking performance. There is a need to grow the adaption of this technology in off-road machinery to improve safety and efficiency.
Further integration of electronics into machine hydraulic systems and the increased utilization of systems information will optimize machine performance and enable proactive maintenance. This will increase user efficiency and reduce down-time. In short, make off-highway machinery intuitive and able to work with operators to produce the greatest yields at the lowest cost.
What technologies will revolutionize the heavy-duty mobile vehicle market?
The advancement of hybrid technology will both revolutionize the industry and offer significant opportunities for MICO growth. MICO is already working with industry leaders to integrate foundation brake systems with regenerative technologies to provide high efficiency brake solutions. Traditional brake systems waste energy by converting the kinetic energy of vehicle movement into heat in the brake components. Capturing that energy with accumulators provides overall machine energy usage reduction and savings for operators. The challenge and opportunity for MICO and manufacturers of the regenerative hydraulic components is to provide a seamless brake experience during a braking event as the vehicle transitions from regenerative mode to the foundation brakes.
What keeps you up at night?
As always, customers demand high quality components at reasonable prices with quick lead times. MICO is constantly looking at ways to improve our manufacturing processes and developing strong vendor and distribution partnerships. The intent is to deliver the high quality product MICO is known for while maintaining an efficient infrastructure to provide reasonable pricing and turnaround time.
Companies in this article