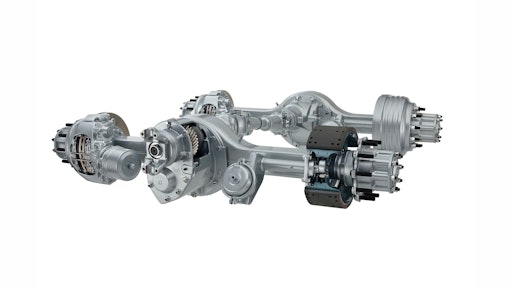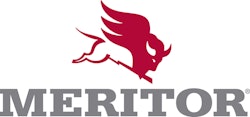 Meritor Inc. will showcase the versatility of its axles, brakes and drivelines for the global trucking industry at the 65th IAA Commercial Vehicles 2014 show September 25 to October 2 in Hannover, Germany, booth 26 D12.
Meritor will exhibit its global capabilities for light-, medium- and heavy-duty applications with regional specifications.
"Industry professionals from around the world can learn about Meritor's solutions for commercial vehicle applications in North and South America, Europe and Asia Pacific," says Jay Craig, President and Chief Operating Officer for Meritor. "We set ourselves apart by designing components that consistently add high value for end-customers."
With more than 100 years of product knowledge and a presence in 18 countries, Meritor engineers products to meet industry demand for fuel-efficient commercial vehicles that are durable and flexible across a wide range of applications in global markets.
North America
Meritor products, which are available through all OEMs in North America, are engineered for flexibility, performance and reliability across multiple vehicle applications:
14X axle: Designed and manufactured in North America. The best-in-class design is the most-used axle in North America.
EX+ air disc brake (ADB): The twin-piston ADB is based on a proven European design to offer improved stopping distance and superior resistance to fade during frequent stops and prolonged downhill use.
RPL 35 and RPL 355D drivelines: The low-maintenance drivelines feature a robust design for reduced maintenance and are built to travel more than 1 million miles without lubrication.
Europe
Meritor offers solutions for every application on the road in Europe:
17X EVO drive axle: Designed and manufactured in Europe with higher power density and fast ratios, the 17X EVO is lightweight and delivers improved fuel efficiency.
ELSA series air disc brakes: The ELSA line features a lightweight design to deliver higher torque and more stopping power at a lower cost. 
LogixDrive axle: Built for high-mileage linehaul applications, the "thinking" axle uses a performance logic system to optimize oil level depending on speed and torque for improved fuel efficiency.
South America
With five decades of market experience and industry leadership in South America, Meritor offers reliability, durability and reduced maintenance costs to the commercial vehicle industry:
18X axle: Designed in Europe and manufactured in Europe and South America to serve the most demanding applications. The 18X improves efficiency and reliability over a longer lifetime and is laser-welded to improve durability.
RPL 35 and RPL 355D drivelines: Engineered to be highly durable and more robust, both drivelines are built to travel more than 1 million miles without lubrication.
Q+ drum brakes: Built with cast and stamped spider options for improved reliability, the automatic braking system is available in 16-1/2 in., 15 in. and 325 mm variants.
Asia Pacific
Meritor engineers and manufactures products for multiple markets in the region featuring higher payload capacity, performance and mobility with better serviceability across applications, including the increasingly popular light commercial vehicle segment:
MS10X axle: Built with a power-dense design, the MS10X is compact and light but can handle higher payloads. Its unique banjo design increases ground clearance, and oil-lubricated wheel-end allows easier serviceability.
MX610 front-drive axle: Engineered for extreme demands, the axle is designed and manufactured in India for 4x4, 6x6, 8x8, 10x10 and 12x12 applications requiring maneuverability and high ground clearance; built for higher payload, performance and mobility
ELSA 225H air disc brake: Featuring a European platform localized for China, the air disc brake is engineered for high durability and reliability and best-in-class wear performance.
"We're uniquely positioned to offer product solutions that are adaptive to the unique needs of commercial vehicle customers around the world," Craig says.