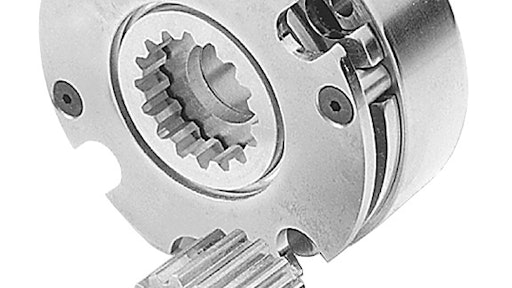 Thomson Industries Inc., a leading manufacturer of mechanical motion solutions, has introduced a new express shipping service for its SB Series power off brakes. The service is provided as standard option and does not require a premium or a fee. It offers customers 24 to 48 hour shipments on most options in the range, including all 10 available frame sizes.
The express shipping service offers customers the benefits of the SB Series brakes, which are faster and higher performing than many other servo-brake models, the express program will reduce delivery time for customers. They are designed to last longer and meet safety and regulatory requirements across numerous markets including personal automation. They offer the highest spring set braking torque-to-size ratio in the market, resulting in a compact and light solution that is easier to integrate into machine designs.
SB Series products are further designed to withstand severe environmental conditions. They have a class H insulation system that covers temperatures up to 180 C and a fully potted coil that resists environmental contaminants such as dust, dirt and humidity. They also come as standard with a zinc plating to protect from rusting. The precise engineering and robust nature of the SB brakes ultimately means they are designed to give longer life and work in almost any environment.
The principal behind the design of the SB Series brakes is straightforward: They are designed to work, whatever happens. They are resistant to high shock loads, work well in temperatures up to 180 C, and are resist to dirty, dusty conditions. The SB Series will carry on giving exceptional performance, reliability and assured safety.
Custom variations of the SB Series brakes, including adaption for use in rigorous outdoor environments, are available.
Thomson has a continuing program of research and development to help ensure its customers can meet the modern challenges they face in competitive market places. The SB Series brakes are just one example of Thomson's expert engineering and market-leading solutions and its new rapid delivery part of its commitment to customer support excellence.