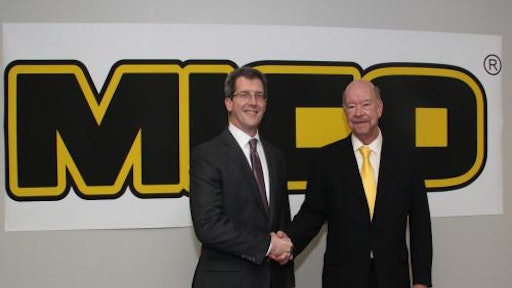 WABCO, a leading innovator and global supplier of technologies that improve the safety and efficiency of commercial vehicles, announces that it is expanding its global business by acquiring MICO Incorporated (MICO), a global market leader in hydraulic components, controls and brake systems for heavy-duty, off-highway vehicles in agriculture, construction, mining and similar industries. MICO generated revenues of approximately $52 million in 2015 and is headquartered in North Mankato, MN (USA).
A long-time industry leader in pneumatic braking systems, WABCO is expanding its product offerings through the acquisition to become the first and only supplier with a portfolio of complete pneumatic and hydraulic braking and control systems for off-highway vehicles worldwide.
In addition to this unique offering, the acquisition harnesses powerful synergies between technology leaders WABCO and MICO. WABCO's strong global presence provides increased access to growth markets and customers worldwide for MICO products. In return, WABCO gains improved access to the off-highway market in North America while expanding its operational footprint in the region. Both companies will also be able to build on demonstrated world-class engineering and manufacturing capabilities.
"We are excited to welcome our MICO colleagues to the WABCO family," says Jon Morrison, WABCO President, Americas. "We are committed to growing our off-highway business worldwide and to strengthen our presence in North America. MICO is key to our growth and expansion. Over the past 70 years, the team at MICO has done a tremendous job of developing world-class products and engineering and manufacturing capabilities. We are honored and excited to be taking the next steps with them."
"We are thrilled to join WABCO, a technology leader in the commercial vehicle industry that is known and respected worldwide," says Brent McGrath, MICO President. "This acquisition presents exciting new opportunities for MICO, our customers and our employees. We look forward to working with our new colleagues to leverage our respective strengths to better serve customers in the off-highway industry. Together, we are ready to enhance MICO's long-term competitiveness, innovation and growth."
In addition to the headquarters location in North Mankato, MICO maintains two locations in the United States and one each in Mexico and the United Kingdom. The company has approximately 260 employees. MICO was previously privately owned and operated.
Companies in this article