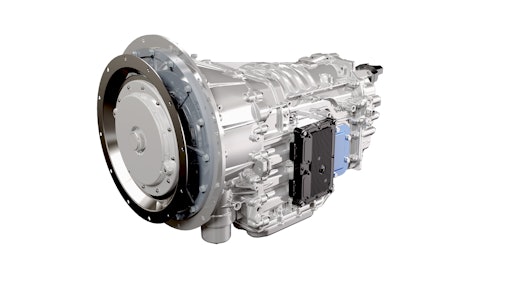 Eaton Cummins Automated Transmission Technologies announced it has expanded medium-duty application coverage for the Procision 7-speed dual-clutch automatic transmission to include utility, construction, tanker, refuse and municipal trucks. 
The expanded application coverage allows customers in the added vocations access to the maneuverability, ease of service, fuel economy and total cost of ownership advantages provided by Procision. Existing 35,000 lbs. gross combined weight rating and maximum engine ratings of 300 hp and 660 lbs.-ft. of torque remain unchanged. 
"We are excited to give more customers a choice when shopping for their vehicle," says Scott Davis, General Manager, Eaton Cummins Automated Transmission Technologies. "Now more vehicle owners can make the switch to experience better performance at low speeds and in hilly terrain, while still saving on maintenance costs. These advantages can be particularly useful in these new applications." 
Featured as a part of the Cummins Integrated Power portfolio, Procision is paired with the Cummins B6.7 engine at many North American Class 6 and 7 truck and bus manufacturers. 
Like all automated transmissions from the Eaton Cummins joint venture, Procision features IntelliConnect, a telematics capable system that provides near real-time monitoring of vehicle fault codes, prioritizes the critical events and provides accurate and comprehensive action plans. "More medium-duty fleets are using telematics and IntelliConnect gives them insights to help reduce unplanned downtime," Davis says.