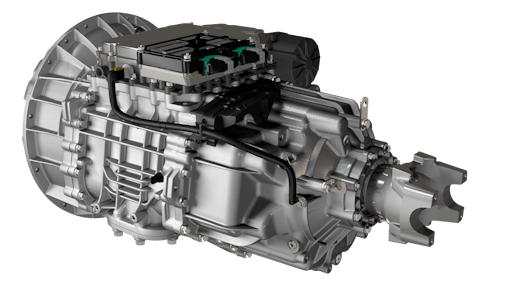 Eaton Cummins Automated Transmission Technologies has announced the new Endurant 12-speed automated transmission – the lightest, most efficient 1,850 lbs.-ft. capable heavy-duty transmission – is now available on International LT Series and LoneStar trucks.
Endurant is designed for long haul and regional haul applications where weight savings and efficiency can add to a fleet's bottom line. Featured as a part of the Cummins Integrated Power portfolio, Endurant is paired with the Cummins X15 engine for International LT Series and LoneStar trucks.
"Endurant delivers the lowest total cost of ownership for our 15-L customers, with outstanding shift quality for driver satisfaction," says Jim Nachtman, International Heavy Duty Product Marketing Director.
"We are excited to partner with Navistar to bring the industry's most advanced transmissions to LT Series and LoneStar customers," says Scott Davis, General Manager, Eaton Cummins Automated Transmission Technologies. "Customer feedback came first when designing Endurant, and fleets will benefit from that input with our industry-leading performance and reliability, fuel efficiency, reduced maintenance, and driver comfort features."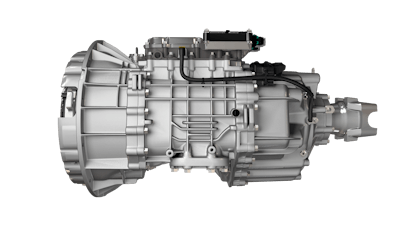 More than 100 years of transmission expertise has resulted in a host of Endurant features and benefits, including:
Smooth and intuitive shift strategies enhance the driving experience;
An industry-exclusive transmission fluid pressure sensor notifies drivers of low oil levels to provide burn-up warranty coverage;
750,000-mile lube change intervals for linehaul applications, which is the industry's longest and 250,000 to 450,000 miles longer than competitive models, resulting in reduced downtime and maintenance costs;
Endurant requires only 16 pints of oil, about half the amount of competitive models;
A maintenance-free 430 mm self-adjust clutch that requires no grease;
A new smart prognostics feature provides clutch replacement notification to better plan maintenance scheduling;
Internal electrical system routing minimizes exposure and corrosion to wires and connectors for improved reliability;
Predictive shifting using look-ahead technology to execute shift decisions improves fuel efficiency and provides additional driver comfort;
A standard, 8-bolt PTO opening improves resale value; and,
A replaceable input shaft sleeve allows for affordable and quick repair, while competitive transmissions require a costly and time-consuming full teardown.
Like all automated transmissions from the Eaton Cummins joint venture, Endurant is available with IntelliConnect, a telematics capable system that provides near real-time monitoring of vehicle fault codes, prioritizes the critical events and provides accurate and comprehensive action plans. The primary objective of IntelliConnect is to increase a fleet's uptime by reducing unplanned downtime and providing quicker repair diagnostics through remote communication with a vehicle's transmission.
The standard Endurant transmission warranty is 5-year/750,000 miles for linehaul commercial vehicles, and 3-year/350,000 miles for the clutch. One-year and two-year extended protection plans also are available. Endurant's maximum operating weight (GCVW) is 110,000 lbs. (49,895 kg); maximum horsepower is 510 hp (375 KW), and oil capacity is 16 pints (7.5 L).
The joint venture's components are backed by Eaton's Roadranger network of more than 180 drivetrain professionals who provide solutions, support and expertise to fleets and dealers.
Companies in this article