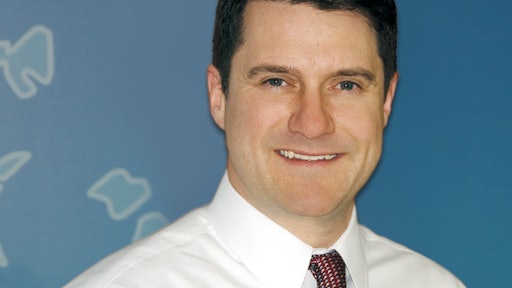 How are electronics influencing the development of access hardware technology solutions?
Mobile apps and smart phone technology are directly influencing the way we interact with others and access information, setting expectations for convenience and accessibility on a broader scale, across a wide range of applications. Many automotive OEMs for example, offer the ability to network a car's control system to an end-user's smartphone for conveniences such as keyless access and remote start. Using the same technology for safety, security and traceability for larger pieces of construction and agricultural equipment is going to be the next big access hardware trend in off-Highway equipment design.
Remote controlled and wireless keyless entry used in automotive applications continue to influence off-highway design, as end-users expect the same level of convenience when accessing the cab. An increase in equipment theft on job sites has also prompted OEMs to develop advanced security systems using this same technology to access the cab as well as on-vehicle toolboxes and enclosures housing expensive machinery. However, transitioning from lock-and-key mechanisms to electronic systems presents many challenges for OEMs. Additional wire routing, load requirements and increased power consumption are key concerns in the design process, especially when these systems can work against meeting Tier 4 environmental standards.
What is the next step in the electrification technology evolution?
There is enormous potential for smart device-enabled access, such as Bluetooth and other wireless, integrated technologies in next generation off-highway equipment designs. However, timing, cost and acceptance are key factors that play into the integration of these new technologies into new vehicle designs. OEMs are naturally opting for lower cost solutions for the future, which is where Southco can provide value. The need for reduced wire routing and power consumption has led us to develop reliable, self-contained electronic locking systems that can withstand the off-highway environment. Our electronic mechanisms are designed with efficient gear motors for lower power draw and minimal wiring to simplify assembly and installation. These intelligent electronic locks also have the potential to be integrated with smart devices and wireless technologies, helping OEMs provide end-users with features they have come to expect.
As off-highway equipment design continues to evolve to meet new industry regulations and operator safety requirements, access hardware must also change to suit new design needs. In cab designs for example, OEMs are placing an increased emphasis on maximizing operator visibility. Many new cabs are being designed with a larger surface area of glass or glass-like material, which means access hardware systems must be designed with a smaller footprint in order to fit on smaller frames and not inhibit operator visibility. The shape of the cab is changing as well. Newer entry doors may not always open at a 90 degree angle, which presents challenges in how access hardware is positioned on door and frame. As equipment design moves forward, it is important for OEMs to seek out a design partner early in the process that has the engineering experience to troubleshoot and develop solutions to meet challenging design requirements.
The cost alone of cutting-edge technology stored in cabs and on vehicles today presents a strong case for advanced security systems beyond traditional lock-and-key mechanisms. Advancements in GPS capabilities have allowed vehicles to become smarter, providing the operator with more knowledge of what the machine should be doing to harvest more, or dig to a specific depth. This same technology has the ability to be networked into security systems through the integration of electronic access solutions. Electronic locks and latches can provide a digital audit trail that gives the end user a complete picture of equipment access. As a result, stolen equipment can be tracked anywhere, routine engine maintenance can be recorded and the site supervisor no longer needs to physically check each cab to make sure it is locked before leaving the job site. As technology moves forward, this information will more readily accessible via personal devices.
Over the next 10 years, continued technological advancement of materials and manufacturing processes will lead to the development of equipment with more intelligent features and systems. Equipment will become lighter, and the latches and hinges used in off-highway applications today will get smaller. The integration of electromechanical access into engineered access hardware is already paving the way to better convenience and control for operators and end users. When tied into smart technologies, electronic locking solutions offer endless possibilities for enhanced safety, security and traceability in future designs.
As Business Development Manager for Southco's Transportation Strategic Business Unit, Bob Straka oversees innovative, customer-driven engineering solutions keeping Southco at the forefront of innovation and technology for the global transportation industry. Straka has worked at Southco for over 13 years in various levels of the engineering process from product design to production. He holds a Bachelors in Mechanical Engineering from Temple University and a Masters in Business and Administration from Penn State University.
Companies in this article