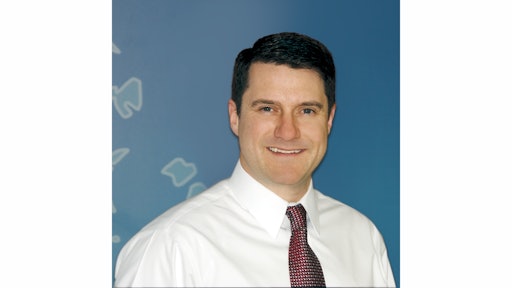 DIVERSIFICATION MARKETS
Where has Southco recently diversified into with its existing product portfolio?
New trends in the industry continue to drive the evolution of off-highway equipment design. As new technologies are introduced and developed, a shift in both operator expectations and equipment performance requirements must also be anticipated. Because these changing requirements can come at a significant increase in design and equipment costs, OEMs and their suppliers are challenged with pursuing ways to reduce their overall expenses, while offsetting costs associated with meeting increased industry requirements. This can be accomplished through strong new product development initiatives and the acquisition of top engineering talent.
Environmental cost drivers, such as noise and exhaust emission requirements, dictate noise pollution standards and influence the packaging of larger engines that must become more efficient. From a functional perspective, equipment loading, vibration and impact during operation may eventually contribute to fatigue and premature failure of more sensitive equipment such as system electronics, GPS and GNSS mounted units. For the operator, spending a large amount of time in a cab that makes odd sounds can affect their perception of quality towards the vehicle. If the body is squeaking and rattling, they may also question the dependability of more critical aspects of the design, such as the engine itself.
In response to these shifts in technology and expectations, Southco has expanded its line of rotary latch solutions by incorporating an engineered thermoplastic guide and integrated bumper. These features prevent the typical metal-on-metal contact between the striker and latch, resulting in sound deadening and vibration absorption that reduces the amount of noise typically experienced by access hardware in off-highway equipment. We have experienced success with this product in the construction and agricultural machinery sector as this allows design engineers to remove costly structural components – such as reinforcement brackets, gasketing and struts – that are typically required for a robust system design.
One market that has benefited from this feature-rich product is the ATV/UTV industry. Traditionally, all-terrain vehicles have not been designed with doors, with many using nets or seatbelts in their place. Anticipating that the Recreational Off-Highway Vehicle Association (ROHVA) may eventually mandate doors in ATV/UTV products, many OEMs are already adding doors to their vehicles. While keeping the consumer safe is the main priority, at the same time, OEMs are also striving to offset the cost of outfitting these doors.
Unlike the typical doors in automotive and truck designs where it is necessary to incorporate gasketing to seal out the environment. All-terrain vehicles generally feature open designs where there is no need for environmental sealing. With side-by-side designs becoming more popular, adding doors is a key factor in improving operator safety. By adding our rotary latch with integrated bumper, equipment designers can reduce door rattle without the need for gasketing, and maintain the desired level of quality and safety, while ultimately reducing their bill of material.
Another area of the design process that often impacts cost is acquiring design talent to keep up with next generation designs. Our customers expect the most innovative access hardware from Southco, and as an organization, we recognize the value in promoting STEM careers. Led by our Director of Technology, we have invested in a dedicated STEM program to assist students in understanding the value of a sciences-based education. In addition Southco has also partnered with local universities to further develop top engineering talent by sponsoring senior design projects, offering scholarships and participating in a co-op program that provide real world, on the job experience, all in an effort to attract the next generation to guide us into the future.
Moving into 2016, industry requirements will continue to impact off-highway equipment design, making investments in new product design and engineering talent crucial for suppliers and OEMs that want to stay ahead of the curve. Additionally, changes in global currency values continue to impact development costs. The ability to diversify products across markets and address design requirements on both a global and local scale can greatly improve overall expenses associated with meeting increased industry requirements, new product development and production.